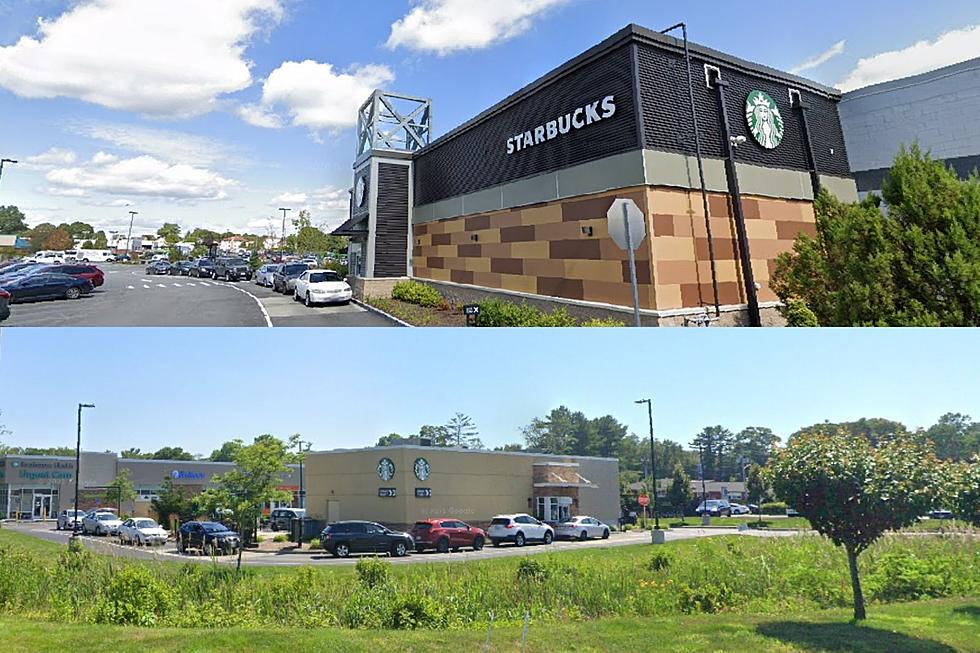 Is Good Coffee Worth The Long Drive-Thru Wait?
Google Maps
If there's one thing I'll never understand in life, it's the infatuation of Starbucks-goers.
In no way am I bashing the international coffee chain. This is more about how impressed I am with the patience of those who waste daylight in the drive-thru. Dramatic, I'm aware, but if you've ever waited for a "Vente Mocha-Loco Drizzle" or  whatever, you know exactly what I'm talking about.
Every time I pass the Route 6 location in Dartmouth, there are never just a couple of cars in line, no matter what time of day it is. The same goes for Fall River's SouthCoast Marketplace location, which is worse. The shopping center alone is always bustling with people running to Market Basket or grabbing a bite to eat at 110 Grill. Add the ever-popular Starbucks to the mix and you have yourself a recipe for traffic and stress.
One of my favorite memes to come out of 2022 so far is the one that claims people who complain about gas prices are the same people who will idle in a Starbucks line for over a half-hour, just to overpay for a cup of coffee. I mean, it's not wrong.
I turned to my Facebook page, asking people what their wait-time threshold was in a drive-thru. I was curious to know how long people are willing to wait for a gourmet coffee or pastry.
Out of 70 people, the average answer was 28 minutes.
The longest someone waited, according to the informal survey, was 52 minutes (absolutely insanity). The shortest amount of time someone would be <em>willing</em> to wait is 15 minutes. I suppose once you're in the line, you're committed.
This just goes to show that whatever Starbucks is doing, they're crushing the game.
Many said they prefer the call- or order-ahead method on the app because it's quicker, but then also admitted it's taken upwards of 25 minutes upon arrival before getting their order.
It's a hard pass for me, but for you avid Starbucks fans, I salute you and your patience.
Check Out Some of the Worst Parking Jobs in Massachusetts
We all know that Massachusetts drivers are among the worst in the U.S. (and proud of it!), but some of us are evidently really bad at parking, too. In fact, there's
a whole Facebook group dedicated to the subject
. Here are some of the best (worst) pahked cahs from Ma--hole drivers on their list.
More From WFHN-FM/FUN 107