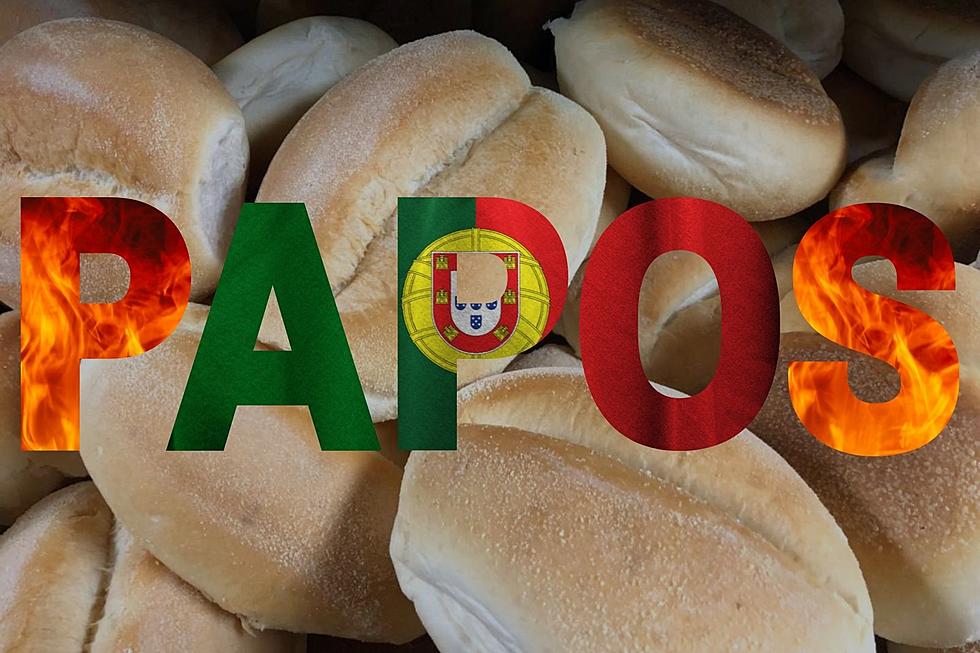 If Your Pop Is Pointy, Chances Are It Was Baked in Fall River
Sunrise Bakery & Coffee Shops/Canva
For as long as I've been alive, I've enjoyed those flaky, fluffy, Portuguese rolls better known as papo secos. As a child, they were served best with a little butter. Little did I know then that they could be dipped and soaked in a variety of homemade sauces. I just wasn't ready for such deliciousness.
Portuguese pops bring family and friends together, there's no denying that. It's a staple first-, second- and sometimes third-course side with your meal. Most importantly: No one will ever judge you on how many rolls you house in one sitting. At least I won't.
I feel as though Portuguese culture is always ready to throw fun facts my way. Today I learned that there's more than one type of Portuguese pop, and yes, they both taste mostly the same, even though they are shaped differently.
Allow me to explain.
I called a friend of mine who works at David's Restaurant in New Bedford, Nicole Albano. She's well-versed in authentic Portuguese culture. If anyone had the answers I was looking for, it was her (with an assist from her general manager Richard).
I explained the shape-shifting situation to them and here's what they brought to the table:
In New Bedford, the common papo seco that you'll find at places such as Holiday Bakery, Sunrise Bakery, Goulart Square Bakery, etc., are your typical rounded-off bun that can be eaten individually or stuffed with spicy chourico and melty São Jorge cheese.
Meanwhile, over in Fall River, you'll find that certain restaurants such as Sagres will serve up a rather pointy pop that often comes cut in half and is ideal for sopping up sauce. These are still Portuguese papo secos, but they're called "beaks" and can be found at Cunha's Bakery off of Columbia Street, among other locations.
Now, if you ask me, without knowing why there are two shapes of bread, my best scientific guess would be that it comes down to baking technique. Some say they can taste a difference between bakeries when it comes to Portuguese rolls and I can totally understand that assumption.
After all, not all SouthCoast pops are created equally, but they are all equally delicious.
If anyone knows why these beaks are shaped the way they are as opposed to the round pops, please educate my brain and my stomach by emailing Gazelle@Fun107.com.
20 SouthCoast Massachusetts and Rhode Island Dishes That Deserve to Be Featured on the Food Network
Take a dive into the freshest seafood dishes, Italian specialties, Portuguese favorites and much more for these signature SouthCoast dishes that are so good, they deserve to be featured on the Food Network.
More From WFHN-FM/FUN 107