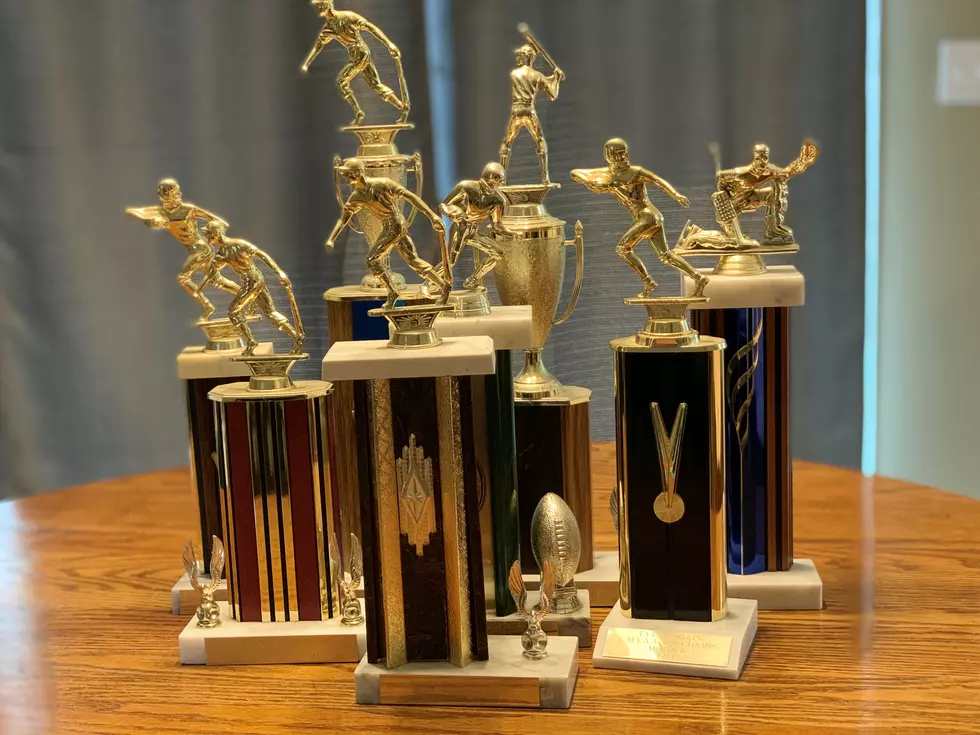 I Threw Away My Childhood Trophies
Michael Rock/Townsquare Media
After interior designer Paul Chaisson visited our home, I was left with a laundry list of things to do. One of them was to declutter and reorganize my home office. I began the task over the weekend and it left me with some tough decisions to make.
I ended up getting rid of my grandmother's hutch. Inside the hutch were various trophies and mementos from my life. I had trophies from football and baseball, hockey and wrestling. I asked myself, "Do I really need these things any more?" I mean, why do I actually have them? I didn't have a good answer.
At 45 years old, I decided they weren't something I needed anymore. I took them out of my trophy case, placed them on my desk and went through them one by one with my son. It was a mini therapy session to help me let go.
"This was my first Pop Warner championship trophy. This was my second, and third. In fact, we never lost a youth football game with that crew. Not because of anything I did, but because we had a future college running back on our team," I told him.
I went through all of the Little League baseball trophies, my All-Star baseball trophies, and my senior wrestling award from high school, sharing a story or two with my son, who seemed politely interested.
And then, I threw them all in the trash.
It wasn't an easy thing to do, but I did it. I still hold onto the memories, and now my office looks a little less like I'm holding onto "Glory Days" like I was Bruce Springsteen.
More From WFHN-FM/FUN 107