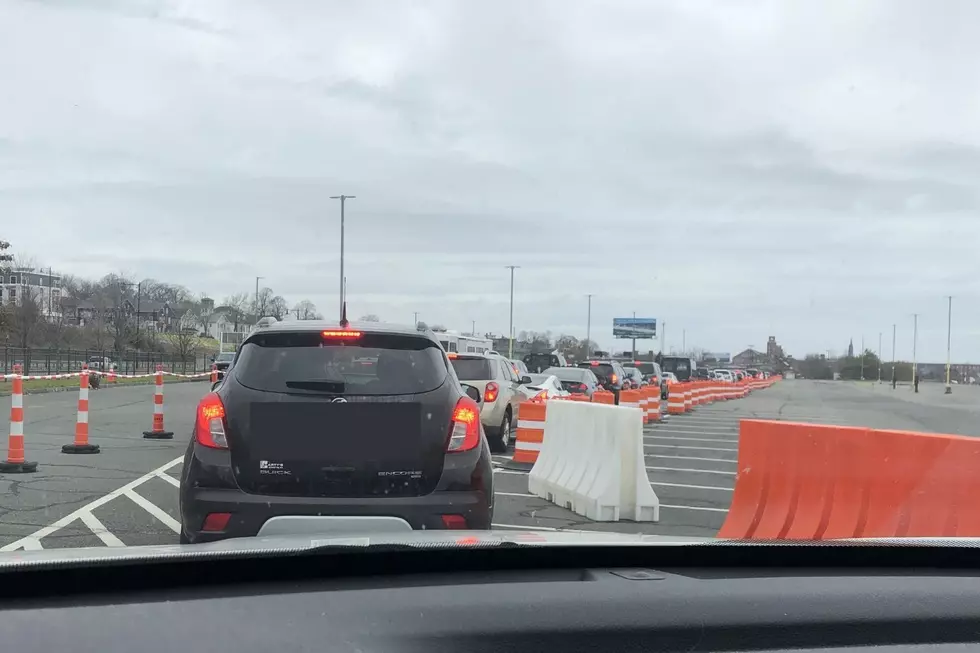 I Can't Thank New Bedford's COVID Test Frontline Workers Enough
Gazelle/Townsquare Media
For the past month or so, I've sat through and waited for hours in a line of cars to get a COVID-19 test.
Down in New Bedford at the Whale's Tooth Parking Lot, you're likely to see a hundred or so cars lined up, but they're not there for the Seastreak Fast Ferry. COVID tests are being offered daily from 10 a.m. to 4 p.m. and have been for the past month. This simply means that the healthcare workers who have been assigned to the testing have pretty much been hunkered down there for long periods of time.
I'll be the first to admit that I hate waiting and complain every single time that I enter the packed parking lot, knowing that for the next two hours or so, I'll be crawling along behind the same car that I entered behind.
However, I feel as though we tend to forget that once we get the test, we are free to go. We can retreat back to our homes and to our normal lives, while the frontline healthcare workers are left behind to continue working feverishly as what appears to be an endless line of cars continue to flow into the lot.
There really are not enough times you can say thank you to these courageous workers who are tired and cold and even when the weather doesn't cooperate, they still have to push through. As a matter of fact, the more that I think about it, the more I'm mad at myself for being frustrated in the first place.
Here's the kicker: the spirits of these men and women who perform hundreds if not thousands of coronavirus tests per day are surprisingly good, and I've yet to hear one worker complain. Just today as I was leaving, the kind woman who tested me wished me happy holidays and hoped that the rest of my day continued to go well. Honestly, can you even imagine being so run down with exhaustion and still find it in your heart to wish someone well?
It may seem a simple feat to some, but then again, try walking in their shoes (or scrubs) for a day and tell me how your patience stands up against the hands of time, weather, and fatigue.
So to all the healthcare workers out there who are tirelessly working around the clock to make sure that their community is tested safely and quickly, allow me to speak on everyone's behalf, not just my own, and say "thank you."
10 SouthCoast Businesses That Need a Drive-Thru
Enter your number to get our free mobile app
More From WFHN-FM/FUN 107