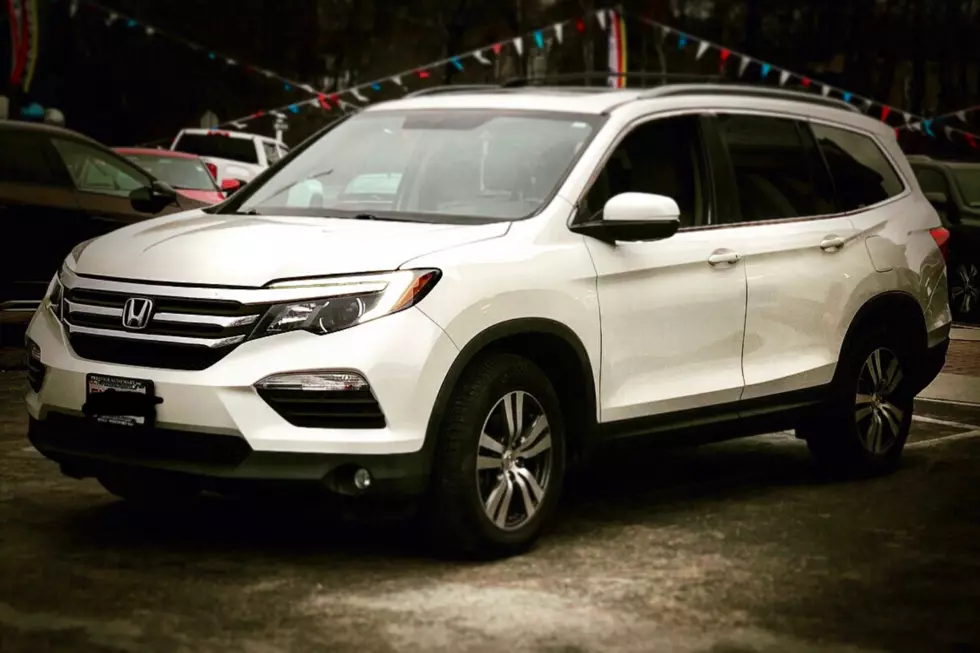 I Bought My First 'Dad Car' and I'm Not Ashamed to Flaunt It
Gazelle/Townsquare Media
I'm going into 2020 with a new perspective on life.
Normally, I would be attracted to fast cars, jacked-up trucks, and rugged sport utility vehicles, but with age, I've reached a distinguished milestone in my life at the age of 32.
I bought my very first "dad car."
With the recent unfortunate events of my GMC Terrain finally calling it quits after its engine burnt out for the second time, I had no choice but to begin searching for another vehicle. I called my good friends Jeff and Manny over at Prestige Auto Mart in Westport and they took great care of me, eventually putting me in something I would never expect myself to buy and I am shockingly happy about it.
"What is it you're looking for?" Jeff asked me.
"I need something with a lot of space for my DJ equipment," I replied. "My last Terrain wasn't big enough for everything that I have."
"Here, take these," he said as he handed me three sets of keys. "One is for a GMC Acadia, one is for a Chevy Traverse and the other one is for a Honda Pilot. They all have low mileage and are in great condition."
He wasn't joking, these SUVs looked brand new.
As if I was Goldilocks, searching for the right temperature of porridge, I took a look at the GMC Acadia first. Although it was very fancy and sleek, I wasn't quite certain there was the room I was searching for.
The second SUV was the Traverse.
In all honesty, I thought it was just OK, but was disappointed that the trunk caved in on the inside and would be a problem fitting my speakers, even with the rear seats down.
Finally, I walked over the SUV I was initially interested in the least, the Honda Pilot, and opened up the doors.
"This is the one," I told the salesman who was assisting in my car shopping. It had everything plus more and all the "bells and whistles."
Long story short, I signed my name on the dotted line and drove off the lot a very happy man.
Here's where the story takes a weird turn.
Shortly after posting on Facebook my recent purchase, I kept getting comments like "Nice dad car" and "Look who's a soccer mom now." My eyes couldn't roll any further back in my head.
"Did I really buy a dad car?" I questioned, and after further inspection, I realized that with the safety package Hondas provides, the economical gas mileage and the third-row seating options, I truly did purchase something my own father would buy.
Nowadays, as I'm rolling into work or taking a Sunday stroll on a nice sunny day, you can catch me driving along Alden Road in my NorthFace jacket, sipping coffee out of my name-brand traveling coffee mug listening to Fleetwood Mac – and I wouldn't want to live my life any other way.
Enter your number to get our free mobile app
More From WFHN-FM/FUN 107