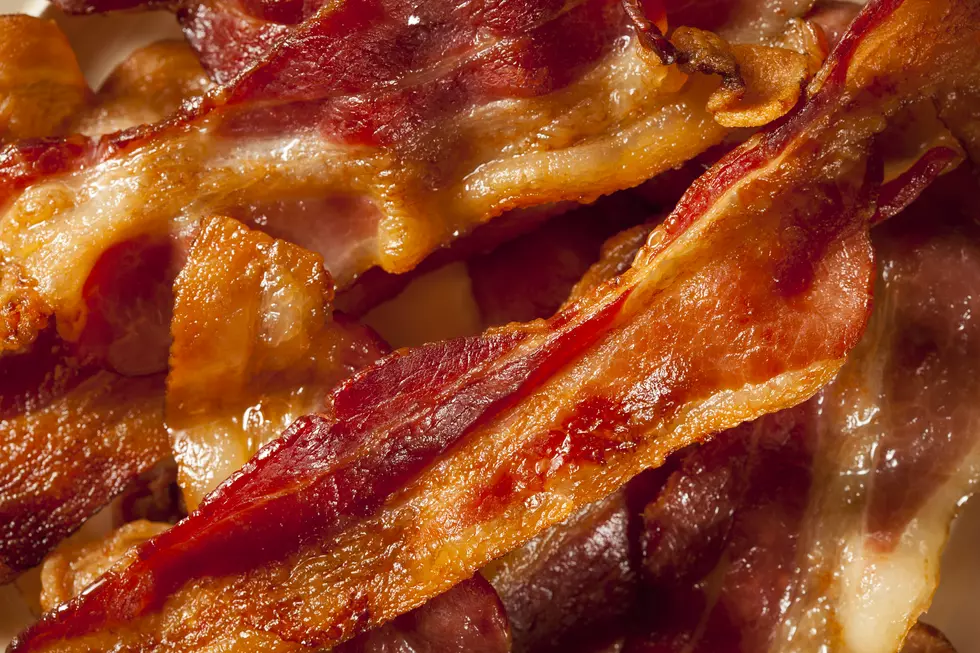 How to Get Paid $1K for a Day of Testing Bacon
bhofack2
Paid to eat bacon? Sounds like everyone's bucket list dream.
One California-based restaurant is looking to hire an intern to test their bacon. Southern California's Farmer Boys is looking to hire a one-day intern to pig out on the brand's signature bacon-topped items such as the Bacon Boy Cheeseburger, Farmer's Burger, and Farmer's Chopped Cobb Salad. Farmer Boys, which started in 1981, has more than 90 restaurants in California and Nevada.
The intern is also responsible for rating each strip of bacon for flavor and thickness. The company is promising to pay their short-term intern a whopping $1,000 for one day of indulging in the savory delight.
Now, personally, if I had the time, I would absolutely be all over this gig. Just the fact that it's short-term and not an everyday career for the rest of your life means I wouldn't get sick of eating bacon (not that I could ever get sick of bacon) because sometimes a lot of the same thing can get repetitive. It's simply a one-day job, and that alone is pretty sweet.
Bacon lovers can apply for the position by posting a video or photo to Instagram that details why they would be a good fit.
Applicants must tag @FarmerBoysFoods in the post and use the hashtag #FarmerBoysBaconIntern in their caption. Accounts must be set to public to be considered and all entries must be submitted by August 20. The company will announce the Bacon Intern on August 27.
Applicants must be at least 18 years old. They also must be willing to commute to Southern California for the internship.
If you are eager to check out the Golden State, this may just be your perfect opportunity.
More From WFHN-FM/FUN 107