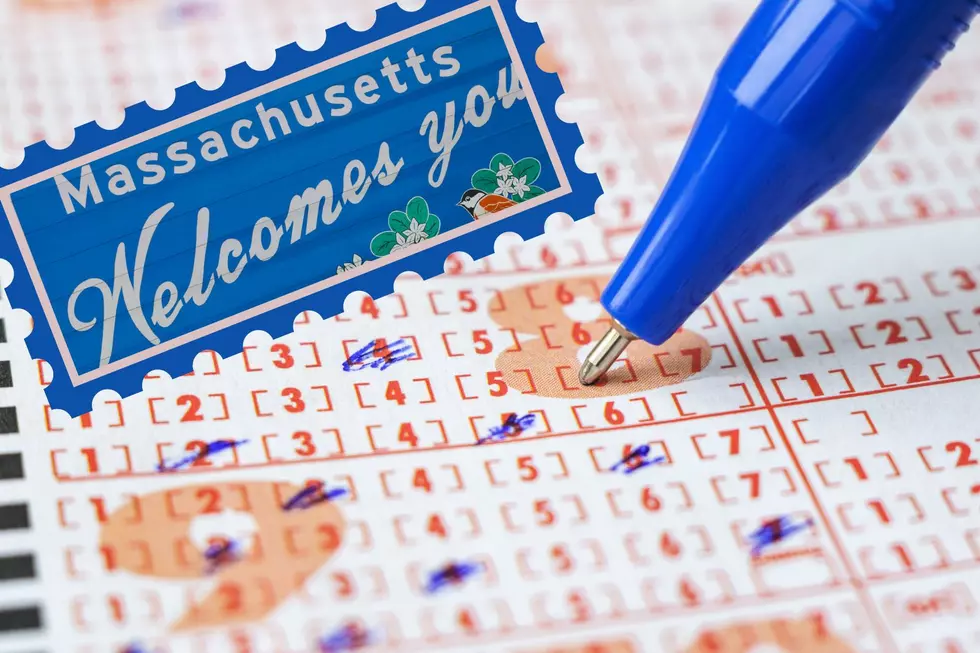 How the Unclaimed Mega Millions Jackpot Affects Massachusetts
thinkstock
By now you have likely heard that last month's $1.34 billion Mega Millions lottery winner has yet to claim their prize.
A single winning ticket was sold in Illinois for the drawing at the end of July and technically the winner still has plenty of time to step forward and claim their money.
Since most of us would probably clamor for that kind of cash, the news that no one has claimed it is pretty surprising. It is also leading people to ask a lot of questions about such massive amounts of money.
One major question in particular.
What happens to the Mega Millions jackpot money if no one claims it?
Well, there are a few different answers to that. Since the Mega Millions lottery is a multi-state sweepstakes, the money has to make its way back to everyone.
According to the Mega Millions website, "If a jackpot prize is not claimed within the required time limit (which varies by state), each participating state in the Mega Millions\ game will get back all the money that state contributed to the unclaimed jackpot. Each state uses its unclaimed lottery prizes for different purposes."
What does Massachusetts do with unclaimed lottery winnings?
Since Mega Millions says each state has its own unclaimed lottery prize rules, we. of course. had to know what that meant for Massachusetts. We reached out to Lisa McDonald with The Massachusetts Lottery.
"All unclaimed prizes at the Mass. State Lottery are returned to the net profit line item -- in this instance the 351 cities and towns of Massachusetts in the form of direct local aid, which is unrestricted use for the communities in the Commonwealth."
What does the $1.34 billion unclaimed Mega Millions jackpot mean for Massachusetts?
Should the $1.34 billion jackpot remain unclaimed, Massachusetts cities and towns will get a significant influx of money. The jackpot would first get split between all U.S. states that participate in Mega Millions and the Massachusetts portion would get split again among the 351 cities and towns in the Commonwealth.
With the money returned going into the general fund, it could be used for anything that city or town needs or wants. Maybe a pop event like Dartmouth has planned or adding a Winter Wonderland like Fall River is doing.
According to McDonald, the Massachusetts State Lottery returned $1.102 billion in net profit across the Bay State in the last fiscal year and that was without this massive jackpot going unclaimed.
The Illinois lottery does give winners one year from the date of the winning ticket's drawing to claim their prize, so this unknown billionaire has another 11 months to go.
Plus, in Illinois, you are allowed to stay anonymous if you win over $250,000, so we may never know who this lucky ticket holder happens to be, whether they come forward or not.
PICTURES: See Inside America's Jaw-Dropping Most Expensive Home
A staggering estate listed as "America's most expensive home" is currently listed for sale in Bel Air, Calif., for $295 million, and pictures show a one-of-a-kind home that's almost impossibly elaborate and massive. The 100,000-square-foot, 29-bedroom, 41-bathroom home will be the most expensive private residence sale in the U.S. if it brings that price, and that price tag comes with every conceivable amenity, including a private nightclub, full-service beauty salon, wellness spa, 10,000-square-foot sky deck, 400-foot glass-walled outdoor running track with a view of the city and a private movie theater with seating for more than 40 people.
More From WFHN-FM/FUN 107