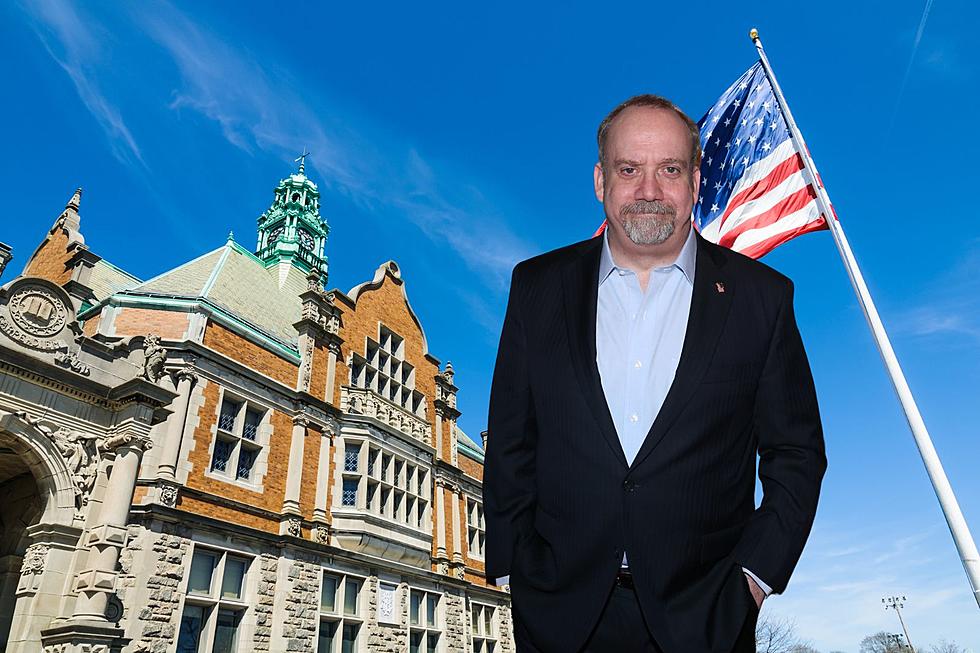 Fairhaven High Stars With Paul Giamatti in 'The Holdovers' Trailer
Photo by Rob Kim/Getty Images for SHOWTIME
It's been a year-and-a-half since Fairhaven's Superintendent of Schools Tara Kohler made the big announcement on Michael and Maddie: Hollywood was coming to Fairhaven, and Fairhaven High School was going to be a part of it.
Now, 18 months later, the movie has been filmed, the crew has packed up and gone, and the production has finished.
The release date has been set. It will be Thanksgiving weekend of this year.
For those of us who have been anxiously waiting to get a glimpse of what this Paul Giamatti film is going to look like, we got our first peek on Monday when The Holdovers movie trailer was released on YouTube.
As promised, Giamatti plays a crotchety old man who is tasked with "babysitting" four students who have nowhere to go for Christmas break.
"And most of the kids dislike you, pretty much hate you. The teachers, too," says Dominic Sessa's character, Angus.
At least one of the scenes in the trailer was shot in the timeless Henry Huttleston Rogers-funded interior of Fairhaven High School.
Angus is seen sitting at a piano on the Knipe Auditorium stage. The familiar FHS logo on the curtain was replaced with the fictitious Barton School logo.
The dining room scenes in the trailer were filmed at Wamsutta Club in New Bedford.
Bostonians will also recognize a shot of Faneuil Hall Marketplace and the statue of Sam Adams.
Judging from the trailer, The Holdovers looks like it could be a heartwarming holiday film.
We can't wait to see it on the big screen.
21 Famous People You Didn't Know Were From the SouthCoast
Move over Hollywood, you're not the only town that breeds stars. We've compiled a list of some famous people that either are native to the SouthCoast, or eventually called it home.
LOOK: 50 Famous brands that no longer exist
Stacker
compiled a list of more than four dozen famous consumer brands that no longer exist, consulting sites such as TheStreet, Good Housekeeping, and Eat This, Not That!, along with numerous throwback sites dedicated to consumer brands.
More From WFHN-FM/FUN 107