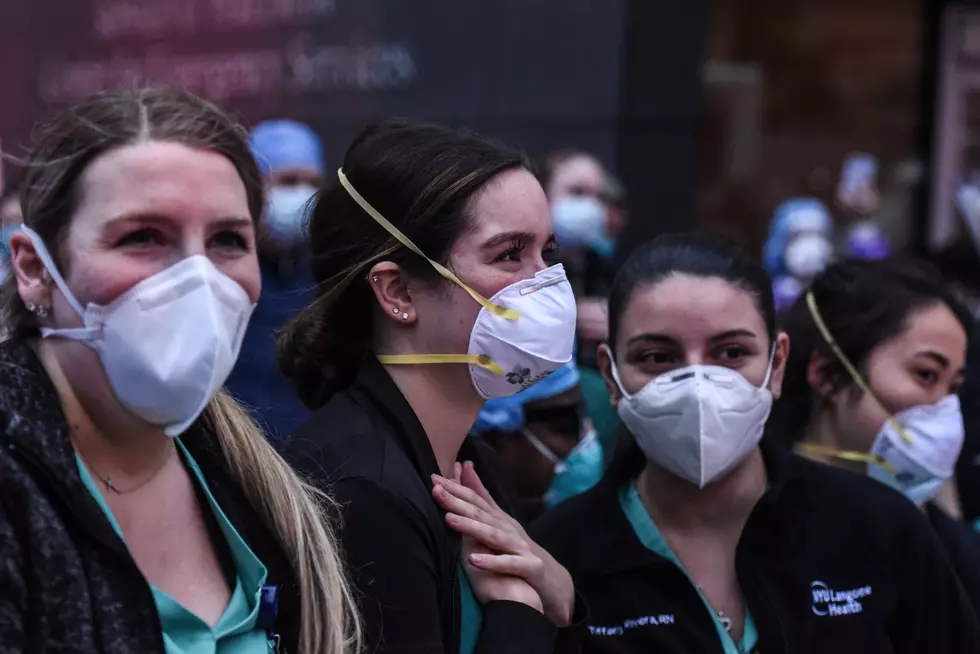 Help Us Thank Nurses Here on the SouthCoast
Getty Images
Never in our lifetimes have we felt more grateful for the work that nurses do each and every day. With National Nurses Week approaching, please help us show our local nurses just how much we adore them.
You've seen people in New York City and other places around America line the streets and clap for the nurses as they walk into work. This is your chance to give our local nurses a similarly nice gesture.
Simply open the Fun 107 app and hit the "Send Audio/Video" button. You'll have 60 seconds to record your message of thanks to your favorite nurse. The nurse may be your mom, your husband, or your sister. You might not even know the nurse's name, but you can share your story on the Fun 107 app.
Thanks to the Greater New Bedford Community Health Center, we'll be spotlighting these amazing nurses all week long in honor of National Nurses Week.
Sending your message of thanks truly won't take long. The whole process may take two to three minutes, tops, but it will mean an awful lot to so many nurses who are putting their own health, and the health of their families, at risk to help strangers fight COVID-19.
My daughter asked me the other day if I thought there would be more or less people interested in getting into nursing after this pandemic is over. I thought about it for a moment, and predicted that the COVID-19 crisis would inspire more people to choose such a selfless profession.  A silver lining in a storm of stress and anxiety.
KEEP READING: See 25 natural ways to boost your immune system
Enter your number to get our free mobile app
More From WFHN-FM/FUN 107