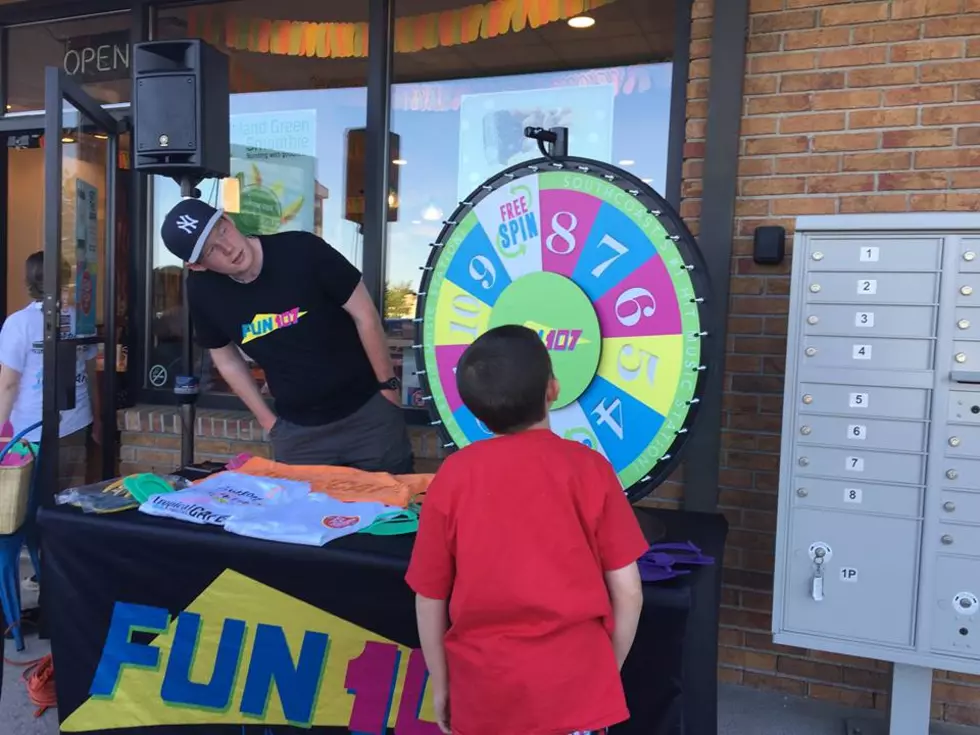 Hangout with the FUN 107 Street Team this Weekend
FUN Street Team Table
The FUN 107 Street Team is on the move. Here's a list of places you can find them to hangout, listen to music, and win some prizes!
1

BCC Taunton Open House

Friday, 7/15 5-7 pm

Live at the new BCC campus in the Silver City Galleria this Friday from 5-7pm. Join Nancy Hall for the open house and learn more about the course you can take at the new BCC Taunton! And while we're there you can sign up for tickets to see Coldplay with Fun 107!

2

Ice House - Fairhaven

Friday, 7/15 7-8 pm

Fun 107 is joining Miller Lite at the Ice House in Fairhaven this Friday night! Join Jagger from 7-8pm for your chance to score a four pack of passes to Bay Pointe Country Club and a gift card to Quahog Republic! Grab your friends and then grab some Miller Lite, this Friday night at the Ice House with Fun 107!

3

Frugal Franks Car Show - Fall River

Saturday, 7/16 12-2 pm

Fun 107 is heading to Frugal Franks this Saturday for their 5th Annual Car, Truck and Motorcycle Show! Join Jagger for all the sweet rides, food, raffles, music and more! This Saturday noon-2p at Frugal Franks, Shove St in Fall River, with Fun 107!