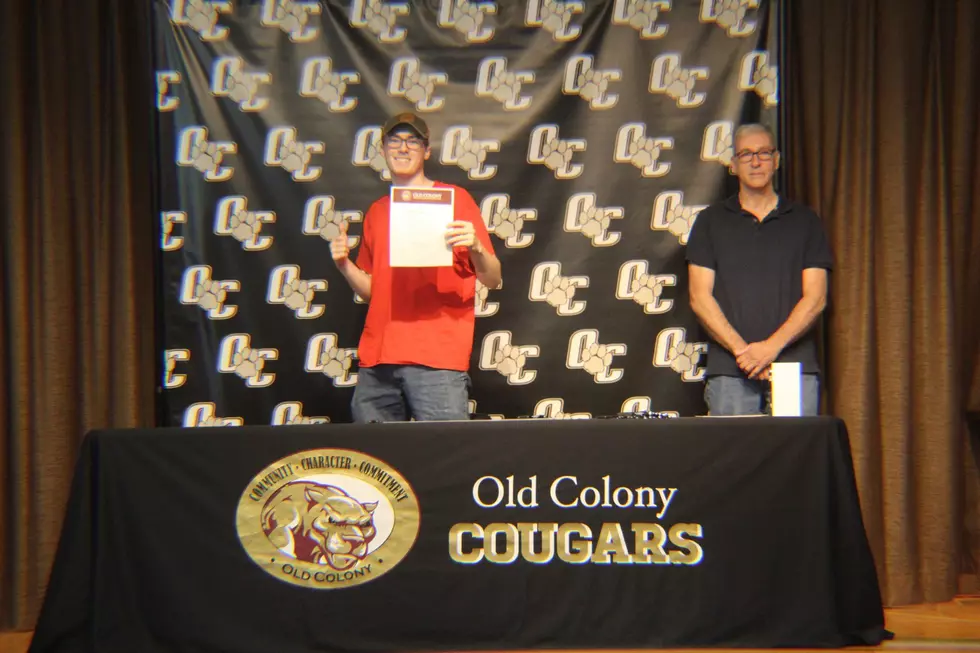 Graduating Old Colony Seniors Celebrate Their New Jobs
Old Colony Regional Vocational Technical High School Facebook
Many students across the SouthCoast are celebrating graduation, but at Old Colony Regional Vocational Technical High School, the focus is on what's next.
Enter Industry Signing Day.
Graduating high school seniors generally are excited about their futures. Whether headed to college or right into the workforce, they have their whole lives ahead of them. Many Old Colony students are choosing to take their talents straight to jobs, and the school celebrated them with a "signing" event.
"High schools cannot limit teaching to academia and competencies. We have an obligation to teach students the skills needed to navigate civil and professional life through relevant experience," Superintendent-Director Aaron Polansky told Fun 107 in a statement. "There is no better laboratory than our cooperative employment programs to achieve this goal. Our hope is that what starts as a training ground where seeds were planted will result in a ripe orchard that bears significant fruit for all involved.
The school's Cooperative Employment Program is a partnership with local businesses that allows students to learn with hands-on experience and potentially land post-graduation careers.
On the first-ever Industry Signing Day this week,  students who secured employment made the milestone official.
It was such a hit that the school plans to host it every year.
"We've had Old Colony students graduate from places like WPI and Brown University, UMass and Northeastern," Polansky said. "Some of our students choose to enter the workforce right out of high school and in short time find themselves making six figures with no loans. We want to celebrate the successes of all our students. Today was an amazing opportunity to do just that."
Here are just some of the happy faces.
Old Colony Regional Vocational, "Industry Signing Day"
Old Colony Regional Vocational Technical High School celebrated its first-ever Industry Signing Day, during which students signed on for their first jobs right out of school.
Your Complete Guide to Outdoor Dining on the SouthCoast
We compiled a list of all of the restaurants on the SouthCoast that offer outdoor dining. That's right. We did all the legwork for you. Now all you have to do is pick one and call to make that reservation so you can dine al fresco tonight.
More From WFHN-FM/FUN 107