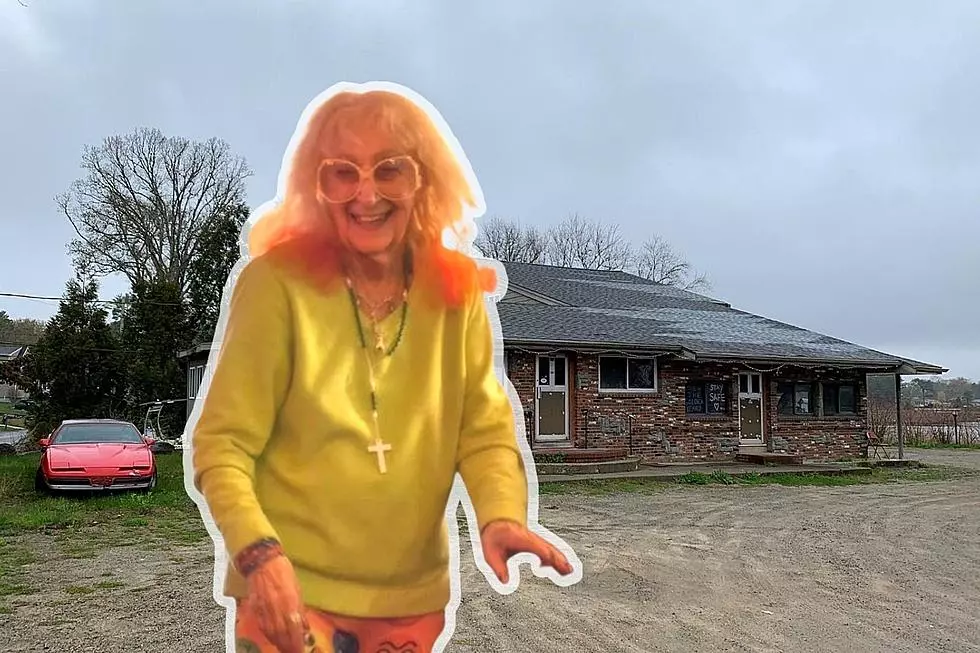 SouthCoast's Oldest and Most Beloved Bartender Gilda Downey Dies at 98
Michael Rocha via Facebook; Michael Rock/Townsquare Media
Some sad news to report. Fun 107 has learned that one of the most legendary bartenders in SouthCoast history has passed away.
When it came to running a bar, Gilda Pietragalla Downey was the GOAT. Her signature red Firebird was a fixture outside of the Stone Rooster bar on the Marion/Wareham line.
If the night dragged on a little too late for her liking, she had no problem asking the stragglers to activate the "honor system" and simply leave their money on the bar.  Gilda would then make her way up to her apartment above the Rooster, and head to bed.
Unorthodox? Sure. But it is the kind of privilege that is only earned after you've been in the business as long as she was. After all, she had been serving up drinks in Marion for more than 40 years.
She was a young 97 years old when she decided to hang it up and retire nearly two years ago, in April 2021. The pandemic was still affecting business, and Gilda realized that it was her time to step down. Unlike Tom Brady, her first retirement was for real.
Not much was heard from Gilda after her retirement.
The sign in front of Wareham's Gateway Tavern broke the sad news Tuesday that Gilda had passed away.  Joe Sauro, owner of the Gateway Tavern, was one of the people who bought the Rooster several years ago.  "Gilda's kind spirit and electric personality has left a mark on this community that won't soon be matched or ever forgotten.  We all have fond memories and shared laughs of this wonderful woman who was, without a doubt, one-of-a-kind.  We grieve for her death but are eternally thankful for her life.  Rest well, Gilda."
She led a full life, passing away a couple of months shy of 99 years old.
Not bad.
We should all be so lucky to still do what we love at the age of 97.
New Bedford Bars That Are Gone But Not Forgotten
From 908 to the Regal Beagle on Acushnet Ave, these are the bars that are no longer with us but never forgotten.
More From WFHN-FM/FUN 107