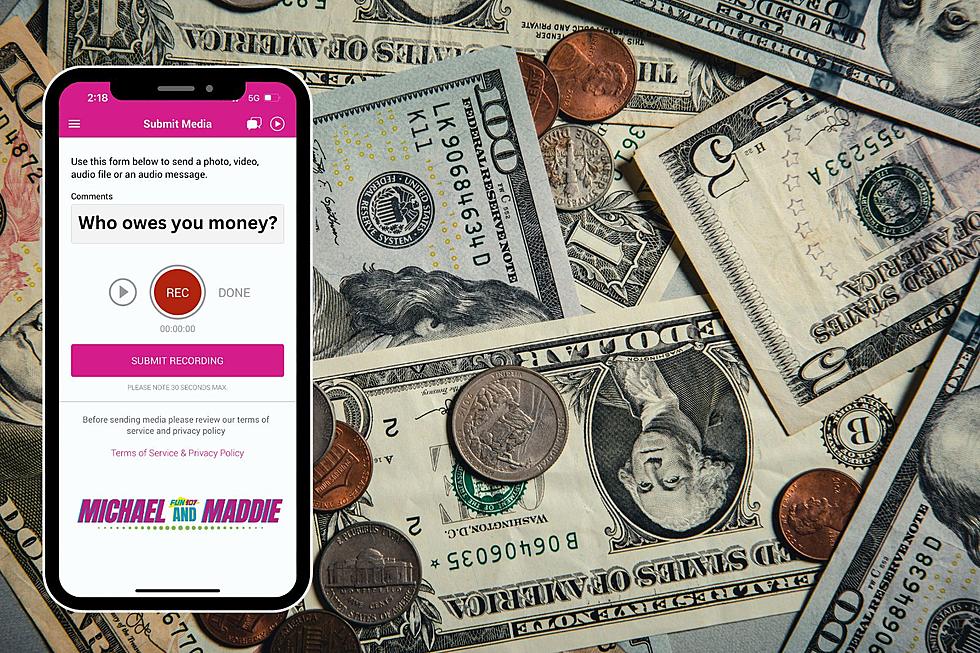 Fun 107 App Hilariously Saves the Day During Studio Phone Outage
Canva
Necessity is the mother of invention.  It's a phrase that was first loosely used in Aesop's Fables, and we were living, breathing examples of this today on Michael and Maddie.
About an hour into the show, we lost our phones. We were unable to ask our daily Mindbender question or take calls in the studio for all of the things our audience usually calls us for.
It was eerily quiet.
How could we get through a show without interaction with members of the audience?  The idea of zero interaction was unacceptable. Then, I remembered one of the great features of the Fun 107 app is the ability to record and send voice messages to the studio.  All you have to do is open the Fun 107 app, hit the dropdown menu on the left-hand corner and select "submit audio."  The app will then walk you through the easy steps to record audio and send it our way.
We tried it out with the Mindbender and the audience loved it.
Instead of fighting to get through on the phone lines, we were able to take hundreds of answers at the same time on the app.  No one had to battle busy signals to get through or wait on hold while we talked to other callers. It was innovative, and it was fun.
After the contest was over, we decided to keep the theme going and asked a simple question:  "Who owes you money?" With the app's technology, we were even able to disguise people's voices so they could remain anonymous and not have to hold back.  Needless to say, they really spilled the tea, and the calls were so funny.
We will be doing more of this, so make sure you download the free Fun 107 app to have fun with us. 
Eight Reasons to Download the Fun 107 App
The SouthCoast has been tuning into 107.1 FM for over 30 years to listen to Fun 107, but now we've made it even easier to hear us anywhere with the
Fun 107 app
. It's not just for listening, however. Check out these great reasons to
download our app
.
The Most-Played Songs for Every Year of Fun 107's History
Fun 107 has played a lot of hits over the years, but what are the biggest ones? We put together a list of the hottest hit for each year of Fun 107's 32-year history – and some of them may surprise you. And if you can't remember the song or you just want to hear it again, click on the title of the track or the photo to see the music video.
More From WFHN-FM/FUN 107