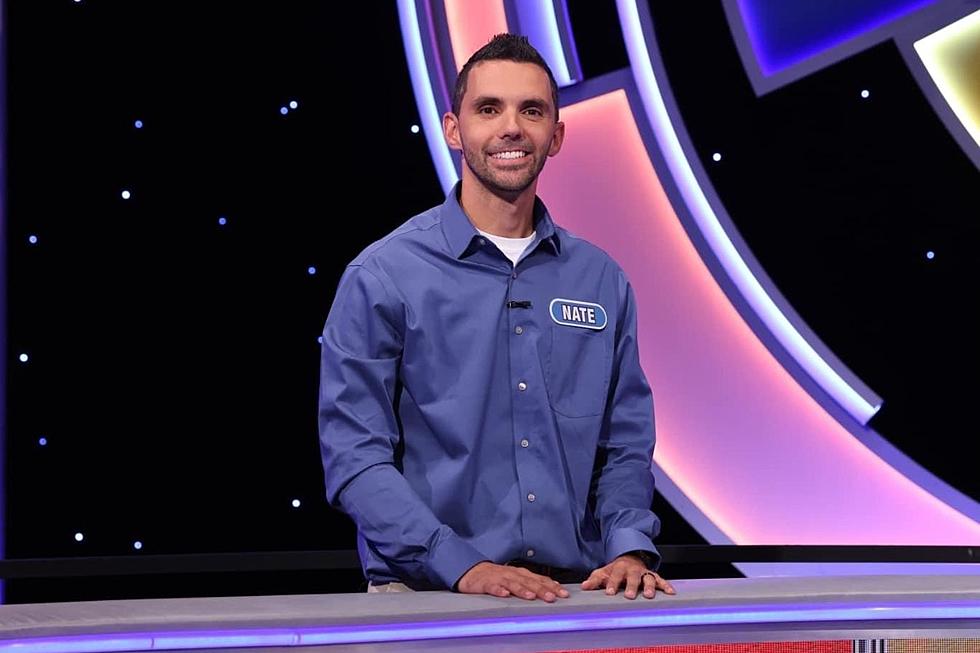 Freetown Lakeville Teacher Competes on Wheel of Fortune
Nate Eleuterio via Facebook
It's 6:30 in the morning, but Nate Eleuterio is already sitting at his desk at Freetown Lakeville Middle School. The 6th grade math teacher is already preparing for his lesson on fractions. He's been at it since 6 o'clock, and the students don't arrive until 7:30. "I get all my stuff done in the morning, because my coaching schedule doesn't allow me to prep after school."
Eleuterio describes the last couple of weeks as "super-exciting." As the countdown to his television appearance grows closer, however, he admits that things are getting "a little nerve-racking."
Tonight is the big night.
When viewers across the country tune into to catch part of Pat Sajak's final season at Wheel of Fortune, they will see the 6th grade math teacher trying to win it all. However, Eleuterio's appearance on Wheel of Fortune almost didn't happen. When he sent in his audition video, he happened to use a secondary email address that he rarely checks. When he finally checked it 30 days later, he discovered that the producers of the game show had responded, but it was already out of the window to get back to them. Discouraging? Sure. But the Free-Lake teacher didn't give up. Eleuterio applied again, got called back again, and the rest is history.
He flew out to Los Angeles for the taping in July. It was a long day filled with signing contracts, legal disclaimers and rules. "I must have signed my name over 100 times," he said.
Wheel of Fortune records 6 shows each time they film, so there was a lot of waiting for his shot to finally be a contestant. At the beginning of the morning, Nate and his fellow contestants had a casual conversation with Vanna White, however all of the time they spent with Pat Sajack was in front of the rolling cameras. Nate asked the producers what they thought of the incoming Ryan Seacrest, but they told him that they hadn't yet met him.
The normal waiting room wasn't available, so the contestants were shuffled into the actual Jeopardy! studio. "That was incredible," said Eleuterio. "That's the only time I'll ever be in that studio though, that game show is too hard."
What Surprised Him the Most?
Eleuterio says the wheel was significantly smaller than it looks on television. He also says he never dreamed that the wheel would be as heavy as it was. "We had to practice spinning it before the game started."
He plans to watch Wheel of Fortune tonight at his home surrounded by a few friends and family.  The only thing Eleuterio couldn't tell us was how well he did. We'll have to watch tonight at 7pm on WPRI 12.
Top TV Game Shows
Gallery Credit: Dr. T
More From WFHN-FM/FUN 107