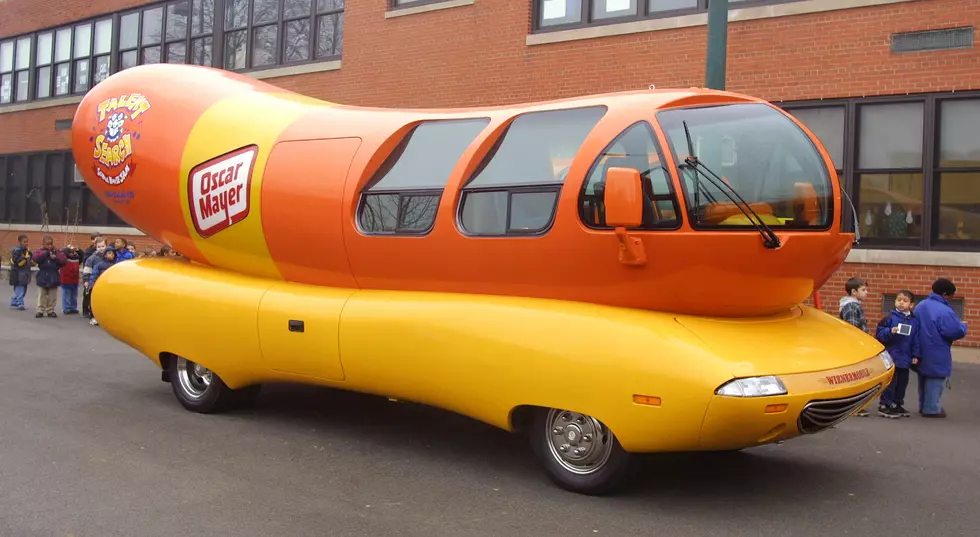 Frankly, I'm Excited to 'Meat' the Wienermobile
Getty Images
Hot dog lovers, listen up! The Oscar Mayer Wienermobile is making a visit to the SouthCoast.
The hot dog-shaped vehicle will be at the Dartmouth Walmart on Saturday, October 19 from 12 p.m. to 5 p.m. in the store's parking lot.
This iconic dog has been traveling across the country since its creation in 1936. Six of the mobiles drive through the United States every year. The idea for the wiener-on-wheels came from Carl Mayer, who was the driver of the first Wienermobile and the nephew of Oscar, the genius behind the classic hot dog brand. Its first drive was around the Chicago area. Back then, it was only a 13-foot long land submarine. Now it has grown to become a 27 feet long and 11 feet high giant.
Back in 2017, the company launched a new, healthier recipe for its dogs. To help promote the launch, Oscar Mayer expanded its fleet which now includes the WienerMini, the WienerRover, the WienerCycle, and even a WienerDrone that can deliver individual hot dogs.
The company has a special program for extroverted college graduates to become drivers or "hot doggers." The applicants for the program should have major wanderlust and be willing to meet thousands of people each week. They also learn everything about the dog and are very willing to talk about the nostalgia that it brings as well as the new memories that it creates. Oh yeah, they can also sing the Oscar Mayer theme song, in full and at any time Pretty impressive.
And if you miss it on the 19th, the Oscar Meyer Wienermobile will be driving through Abington and stopping at the Walmart located at 777 Brockton Avenue the next day, October 20, from 10 a.m. to 4 p.m.
More From WFHN-FM/FUN 107