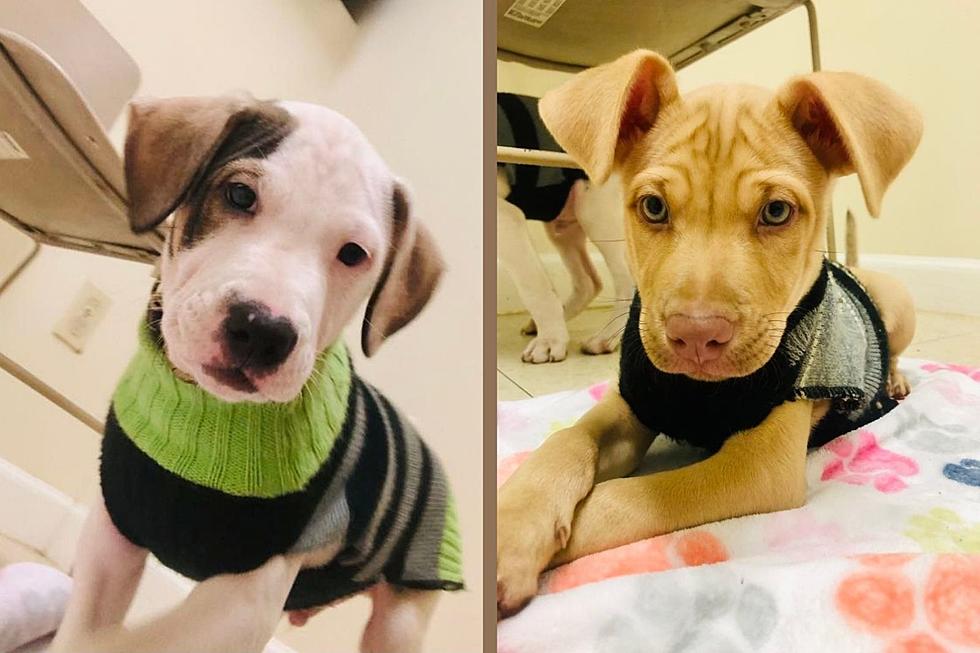 Fall River Puppies From Puerto Rico Hoping to Find Homes [Wet Nose Wednesday]
Forever Paws Animal Shelter
Furry friends bring out the best in people, and there are so many animals that need homes. If you are on the lookout for a pet to add to your home, there are plenty of animals in SouthCoast shelters that could be the perfect pet for you. It continues to be the mission of Fun 107, through Wet Nose Wednesday, to spotlight lucky animals that are ready to be adopted.
This week, two adorable puppies in Fall River are getting some much-needed attention.
Meet Fabio and Felipe. Fabio is brown with blue-green eyes, and Felipe is brown and white with chocolate-brown eyes.
They are currently living at the Forever Paws Animals Shelter in Fall River, and are ready for loving families to adopt them. However, these two are not SouthCoast natives. They came from the partner organization of Forever Paws in Puerto Rico.
"They are called satos in Puerto Rico, the slang term for stray dogs," said Adrianna Silva, Director of Forever Paws.
They are medium-sized and have the high energy that is expected with puppies. Fabio and Felipe are looking for families that can give them the patience and time that puppies deserve. Interested families should have older children, so that the puppies can get the attention they need.
If either Fabio or Felipe sound like good additions to your family, visit the Forever Paws website to find the adoption application. Completed applications can be emailed to asilva@foreverpaws.com.
Forever Paws Animal Shelter
300 Lynwood Street, Fall River, MA 02721
(508) 677-9154
Additional Reporting by Sierra Fiore
RANKED: Here Are the 63 Smartest Dog Breeds
Does your loyal pup's breed make the list? Read on to see if you'll be bragging to the neighbors about your dog's intellectual prowess the next time you take your fur baby out for a walk. Don't worry: Even if your dog's breed doesn't land on the list, that doesn't mean he's not a good boy--some traits simply can't be measured.
More From WFHN-FM/FUN 107