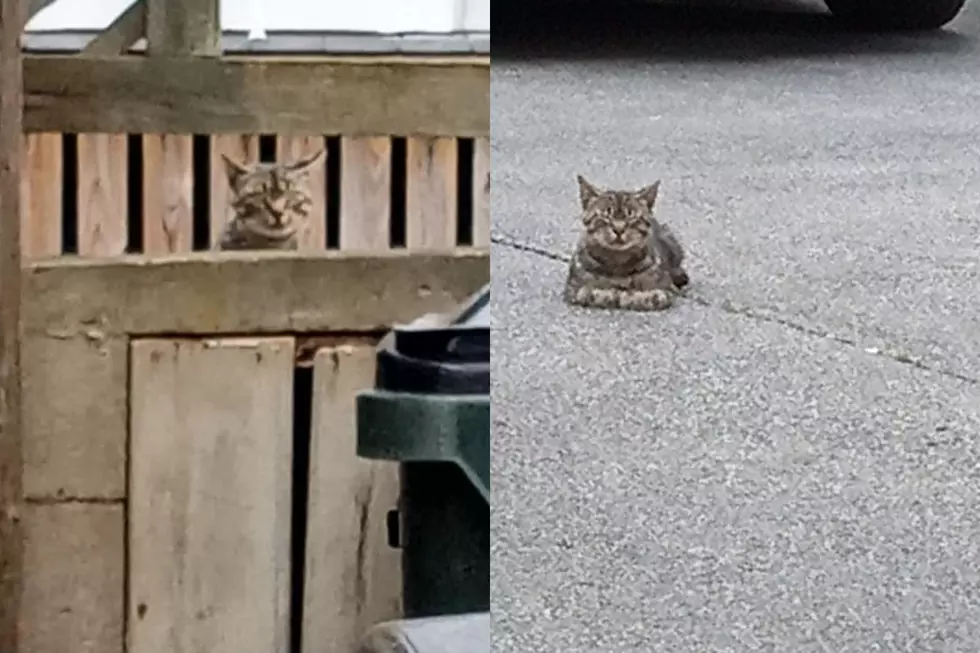 Adorable Fall River Mystery Cat 'Eats Like a House' on Fourth of July Weekend
Courtesy of Allison Niedbalski
A very hungry Fall River cat was clearly celebrating his freedom on Fourth of July weekend, or maybe it was in search of a new home.
Allison, a Fall River resident, has been feeding several neighborhood cats but over the holiday weekend, she noticed a new friend in the bunch who apparently has quite the appetite.
I know what you are thinking: Jackson, this happens all the time. You're right, but this cat -- shy, petite, and just all-around adorable, caught my eye while scrolling Facebook.
If you look closely at the pictures you can see what appears to be a look of contentment on this cat's face. Allison hasn't been able to determine if this cat is male or female and the cat has no collar.
"The little friend just showed up the last few mornings" and "eats like a house," she said.
This leads me to believe this cat may have been abandoned, which would be such a shame. There's also the possibility that it escaped its home and has a worried owner out looking for it. Maybe it will find its way back home somehow, like this Dighton cat did. 
The decision to call animal control or one of the shelters is tough these days, as many are at capacity and have to make tough decisions with some animals when they can't find homes for them.
What would you do when something so adorable shows up at your doorstep, especially in the heat of summer?  Do you think Allison is doing the right thing by feeding this and the other neighboring stray cats?
Meet the Animals of Dartmouth's Don't Forget Us, Pet Us Sanctuary
Just off Faunce Corner Road in Dartmouth is an animal sanctuary for livestock that has become home to over 50 animals is just five short years. Whether they arrived because their owners could no longer care for them or they were removed from an abusive situation, Deborah Devlin and Jill Tagino, who run Don't Forget Us, Pet Us sanctuary, take in animals with no where else to go. Clearly, the livestock they care for are very happy to have found a home for the rest of their natural lives.
More From WFHN-FM/FUN 107