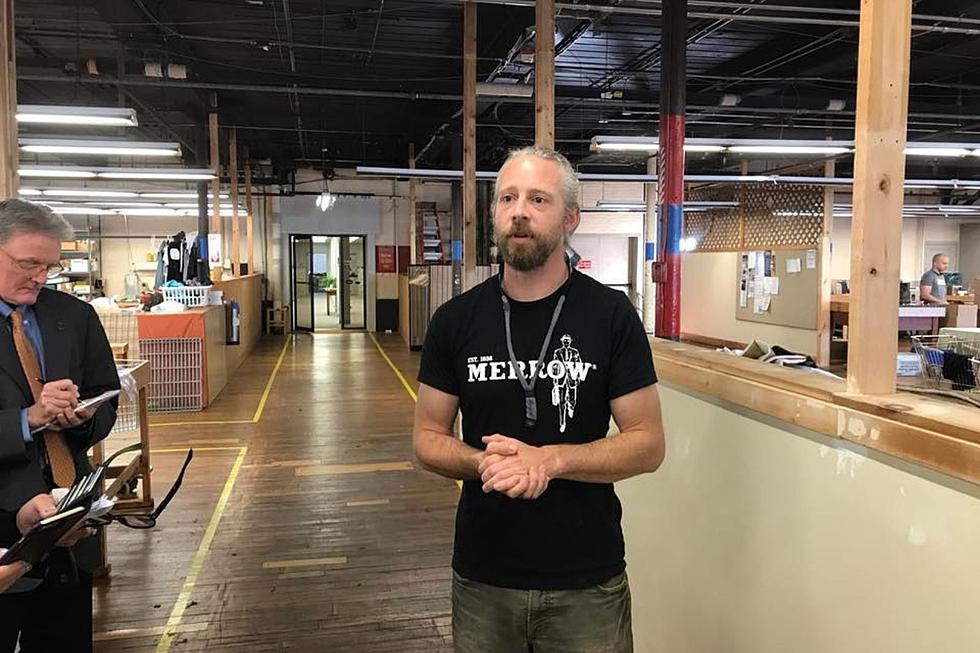 Fall River's Merrow Manufacturing Acquires New Company
Alan Silvia via Facebook
These are exciting times for Charlie Merrow and his company Merrow Manufacturing.
Merrow told Fun 107 this morning that the 183-year-old Fall River-based company would be acquiring the 72-year-old company called Superior Sewing, the largest wholesale supplier for the textile industry in North and South America.
"Merrow is making a bet on the entire industry growing and we're bringing it to Fall River," he said. "Fall River's going to become a hub in this investment in U.S. manufacturing."
Merrow told us that the new project is going to be bringing new jobs to Fall River immediately. The company is currently looking to hire in warehouse management, shipping, and customer service. People can apply by sending an email to work@merrow.com.
"But, new jobs right away," assured Merrow.
When COVID-19 hit last year, Merrow said, "It was very clear to me that U.S. manufacturing was going to change dramatically over the next decade. Merrow is betting that part of what our company will do is to build things," and also supply technology to other factories that are building things.
Merrow believes that we have not yet even begun to realize all of the ways that the world has changed because of COVID, and within those changes lies opportunity.
"Manufacturing is exploding right now in the United States," Merrow said. "Lots of lessons were learned about our dependence on imported product."
He doesn't shy away from announcing that Fall River is going to be the backdrop for all of the exciting things coming Merrow's way.
"Fall River is becoming a center for technology, development, investment and design in this industry," he said. "Massachusetts is leading the country in this business and in this trade, and I'm very proud to be a part of it."
Beware of These 50 Jobs That Might Vanish in the Next 50 Years
More From WFHN-FM/FUN 107