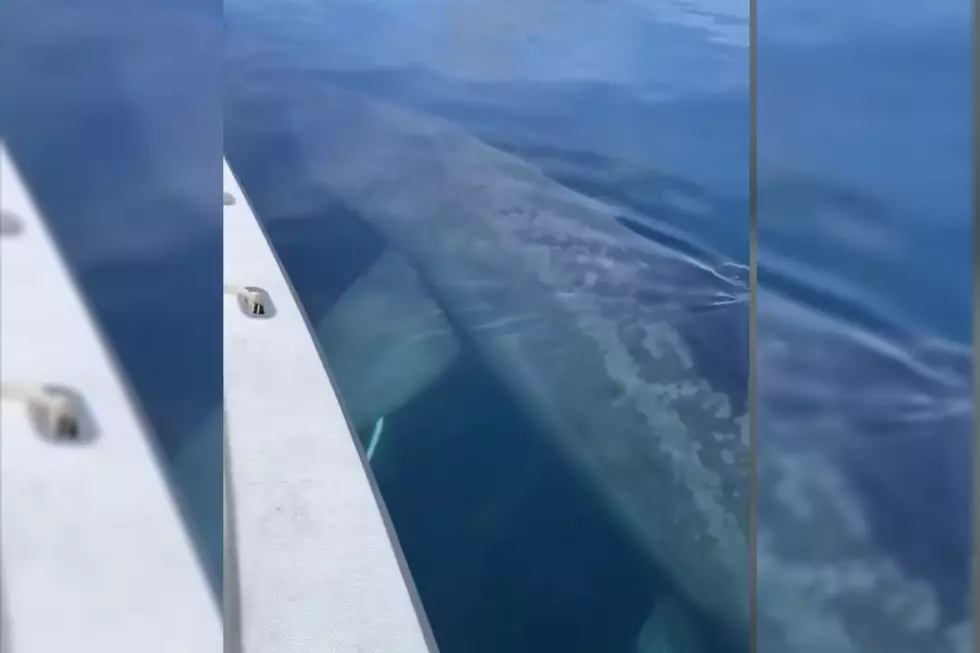 Fall River Fisherman Catches Shark on Camera
Tyler Lima via Barstool Sports
Is it just me, or does it seem like sharks are really enjoying the SouthCoast this summer? Another shark was spotted off the coast of Martha's Vineyard a few days ago, heightening my fear of the deep blue sea even more.
Tyler Lima, a local firefighter and fisherman, was enjoying a day on the water when he spotted a "massive shark" circling his 23-foot boat. He told Boston 25 News "...that fish when its head was past the stern of the boat, I was like man this thing is no joke and it circled the boat 3 or 4 times."
He thought quick enough to whip out his phone and get this lingering shark on camera. If this was me, I don't think I would've reacted so quickly. I would be rushing below deck and praying for my life.
Warning: Explicit language in video
I don't see myself swimming with sharks any time soon, but don't get me wrong, I think sharks are fascinating and I am happy the shark population is thriving. Chris Fischer, OCEARCH Expedition Leader, told a news reporter, "You guys got 400-500 sharks that come through here every year and those numbers are going to probably steadily rise and it's good; I mean, they are basically here protecting your fisheries from the seals." In other words, more lobster and fish for me because the seals aren't hogging them all.
After watching Lima's video, I am even more shocked that he was calm enough to film this gigantic shark. It appears to be the size of his boat, but it turns out this one is just a gentle giant known as a basking shark.
"It kind of catches you off guard when you are just sitting there in the middle of nowhere," Lima said.
I would say so! I'll be keeping my feet on land until further notice.
Is This How I Make a Clam Boil?
Enter your number to get our free mobile app
More From WFHN-FM/FUN 107