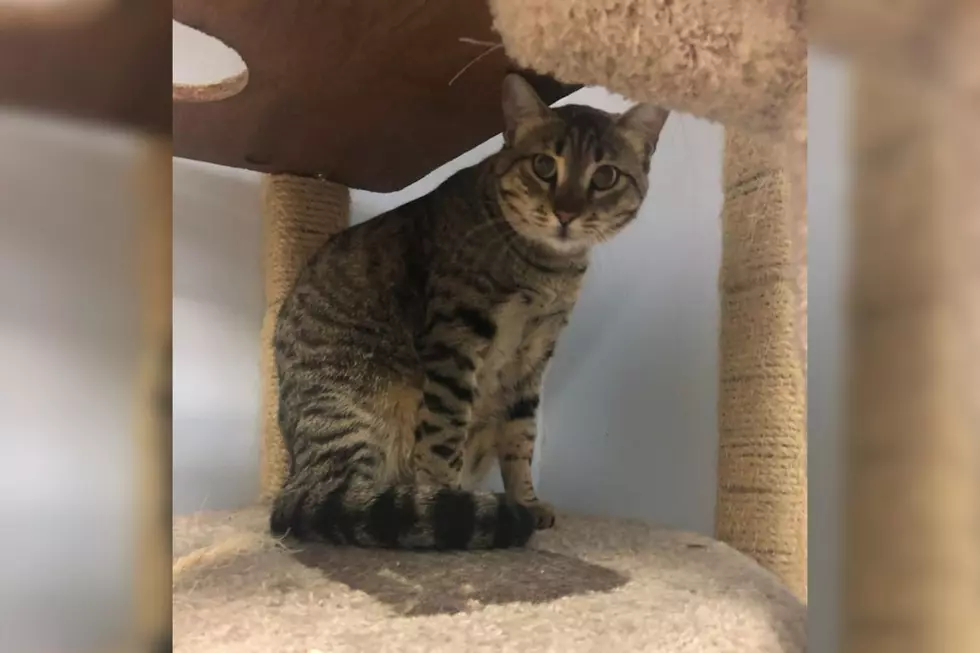 Fairhaven Cat Needs a Place to Call Home [WET NOSE WEDNESDAY]
Courtesy of Fairhaven Animal Shelter
Another Wednesday, another animal ready to be adopted.
At Fun 107, Wednesdays are all about the animals. I have had the opportunity to team up with animal shelters on the SouthCoast, so we can get as many pets as adopted as possible. The shelters never seem to slow down, but we have managed to find forever homes for many of them, improving lives one animal at a time.
This week, Dobby gets the spotlight. Dobby is around a year old and resides at the Fairhaven Animal Shelter. Unfortunately, his owner couldn't keep him, and brought him to the shelter. Stories like always break my heart because I am sure it's hard for both the pet and the owner. So now Dobby waits for someone to bring him home for good.
Dobby can be shy at first, but not for long. Once he knows you, he isn't shy about asking for a back scratch. He's great with other cats, too.
Dobby has never been around dogs or children, so it may be best to have a home with older children. But just because Dobby hasn't been exposed yet doesn't mean he can't learn to love them. With some TLC and patience, Dobby could be a great fit for any family.
This little guy is up to date with vaccines, microchipped, and neutered. The only thing left to do is find him a home.
If you think Dobby could be a good fit for your family or know of someone looking for a friendly cat, contact the Fairhaven Animal Shelter by following them on Facebook and schedule a time to meet Dobby.
Fairhaven Animal Shelter
200 Bridge Street, Fairhaven
(508) 979-4028
LOOK: Here Are 30 Foods That Are Poisonous to Dogs
To prepare yourself for a potential incident, always keep your vet's phone number handy, along with an after-hours clinic you can call in an emergency. The ASPCA Animal Poison Control Center also has a hotline you can call at (888) 426-4435 for advice.
Even with all of these resources, however, the best cure for food poisoning is preventing it in the first place. To give you an idea of what human foods can be dangerous, Stacker has put together a slideshow of 30 common foods to avoid. Take a look to see if there are any that surprise you.
LOOK: 30 fascinating facts about sleep in the animal kingdom
More From WFHN-FM/FUN 107