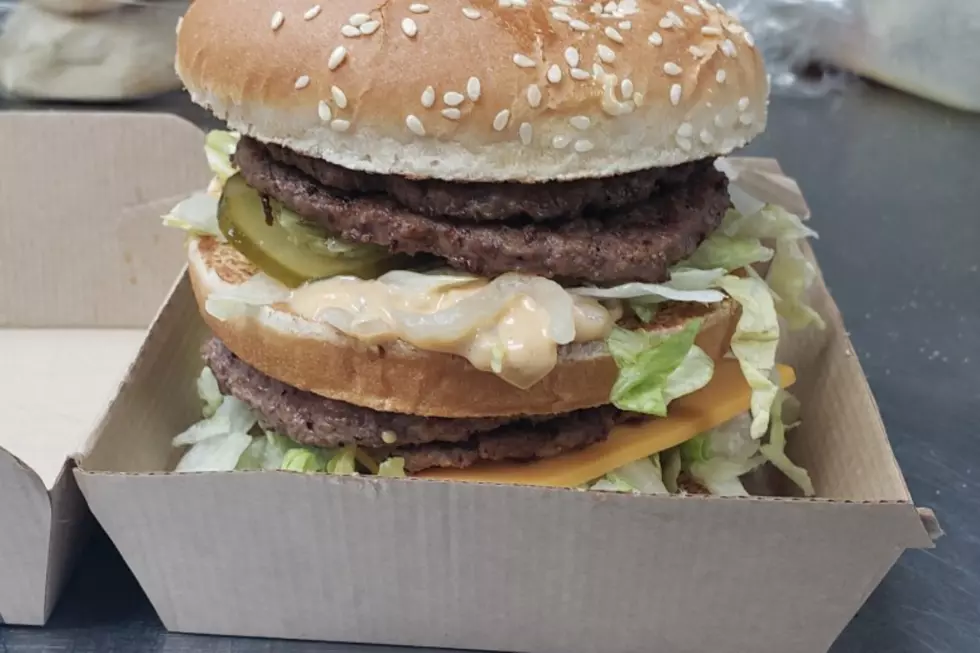 Double Your Pleasure by Doubling Your Big Mac at McDonald's
Photo Courtesy of Jen Arsenault
Ba da bah bah buuhhh, I'm Lov – whoa, what is that?
Just when you thought the Big Mac couldn't get any bigger, you can now get it doubled as McDonald's latest burger hits the fast-food industry.
Yesterday, local McDonald's began offering three different burgers:
The Little Mac: It's basically half of a regular Big Mac with a smaller bun and same ingredients.
The Classic Big Mac: Has two beef patties, "special sauce" (which if you haven't figured out yet, it's just a zesty type of Thousand Island dressing), iceberg lettuce, American cheese, pickles, and onions, all between three sesame seed buns.
The Double Big Mac: Same ingredients, upgraded to four beef patties (two upper deck and two lower deck) with Mac sauce, onions, lettuce, pickles and cheese between three sesame seed buns.
I'll never forget the first time I tried a Big Mac.
Believe it or not, it was only this past year at the age of 32 and although I'm not the biggest fast-food fan, I was definitely digging the massive burger made popular by the legend himself, Biggie Smalls.
The Double Big Mac goes for $5.49 and has 720 calories and 43 grams of fat. As for the Little Mac, it's only $3.99 with 540 calories and 30 grams of fat.
Personally, if I had my choice, I'd order a couple of Little Macs. There's just too much bread, in my opinion, in the Big Mac and Double Big Mac that it almost ruins the burger entirely.
Bring your appetite for this Big Mac Daddio and do it in style: sweatpants and a baggy shirt.
Enter your number to get our free mobile app
More From WFHN-FM/FUN 107