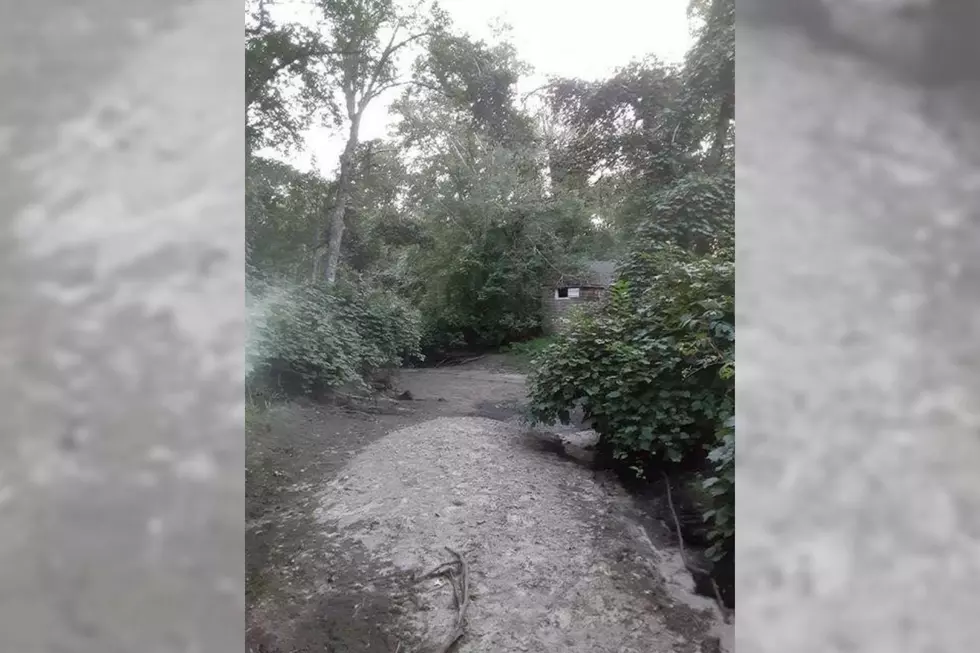 Don't Be Fooled, This Dirt Road Is the Mattapoisett River
Photo Credit: Andrea Buckley
It's been quite the dry summer and I think we can all agree on one thing: we need rain, badly.
Crops are getting crushed from the drought and hot weather, and farms across the SouthCoast are struggling to maintain what survived. Although we have had a couple of rainy days and even a few torrential downpours, it simply wasn't enough to satisfy the needs of plants, vegetables, lawns and even rivers.
One local river in particular: the Mattapoisett River up by Tinkham Town is in desperate need of a good rainstorm (or three).
The river itself is non-existent and the only thing that's left is the river bed itself. It's so dry that you can actually walk it as if it were an old dirt road or a man-made path throughout the woods.
Fun 107 listener Karin Buckley Kingsland had submitted these unbelievable photos that her sister-in-law Andrea Buckley had took while taking a hike throughout the woods of Mattapoisett.
It's quite sad, actually, to see something as powerful as a river transform into a mere puddle. The drought itself not only affects the river but also the surrounding vegetation and wildlife. Nothing but old trees, stumps and rocks were left behind as the Mattapoisett River ran dry.
If you're feeling adventurous and feel like taking a hike on the 11.6-mile river that runs from Snipatuit Pond in Rochester down to the Mattapoisett Harbor (Buzzards Bay), it just might be the different scenery for which you have been looking.
Just make sure you get out of there if it starts raining, we all know how those movies end.
KEEP READING: Stay in a Van in the Trees in New Hampshire
Enter your number to get our free mobile app
More From WFHN-FM/FUN 107