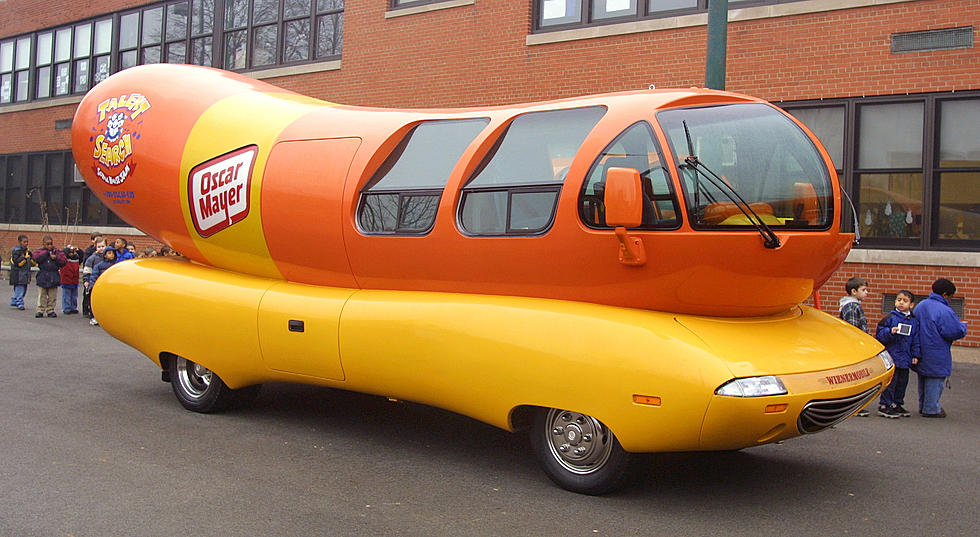 Don't Be Fooled, the Oscar Mayer Wienermobiles Are NOT for Sale
Getty Images
As a kid growing up, the catchy "Oh How I Wish I Was An Oscar Mayer Wiener" jingle was embedded in my head like a brainwash.
One day as I was scrolling along through the news feed of my Facebook like I do every morning, I came across something that stopped me on a dime.
I had stumbled upon a listing for two Wienermobiles that were up for sale for a measly $12,000.
Now, if you're unfamiliar with what a Wienermobile looks like, picture a giant hot dog on a bun base with wheels protruding from the bottom. These wild-looking vehicles are used to promote and advertise Oscar Mayer and America can't seem to get enough of them.
As I quickly checked into my savings account to see if I could be the next owner of an over-sized hot dog car, my heart immediately crumbled when I realized this posting on Kijiji (a car dealership in Calgary) was just a joke. A sick and twisted joke for those who appreciate a good frankfurter.
It turns out that the supposed owner of the post, a Canadian man named Mathew, isn't actually selling this Wienermobile and was caught up in a good old-fashioned hacking. Mathew had got into a fight with a random stranger online, and when the man found Mathew's phone number he created this Kijiji ad as a prank. Such a low-blow if you ask me, silly little coward.
While this mysterious stranger intentionally thought this was the perfect prank, it was a bit classless and played games with my heart like a Backstreet Boys song.
If there's anything to learn here, it's to be careful with who you deal with online. Heartless strangers who post fake news about something that means dearly to me can be a real pain in the "buns," if you catch my drift.
Enter your number to get our free mobile app
More From WFHN-FM/FUN 107