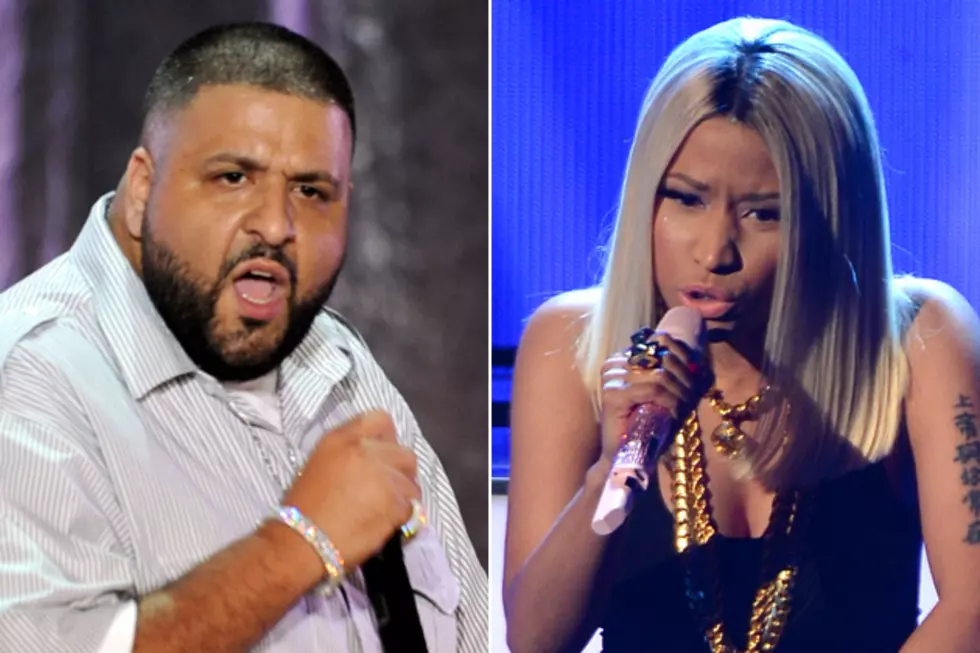 Did Nicki Minaj Respond to DJ Khaled's Proposal With a Restraining Order?
Kevin Winter / Mark Davis, Getty Images
After DJ Khaled proposed to Nicki Minaj in a somewhat creepy MTV video, the hip-hop world waited with bated breath for the Harajuku Barbie to respond ... and rumor has it that she did, in a big way.
Unfortunately for Khaled, it was reportedly with a big fat no -- and a big fat restraining order. Yikes!
For the uninitiated, Khaled made a bizarre video, complete with a backbreaking rock, begging the erstwhile 'American Idol' judge to think it over and, well, marry him. While the world understandably was simultaneously creeped out and suspicious that it was a (successful) publicity stunt, Khaled insists it was real.
Which is even creepier, no?
On Friday (July 26), Khaled told Us Weekly that he meant every word he said in the clip to Minaj. "I want to marry her! I was serious. She can take her time and think about it. At least she knows how I feel now."
Of course, Minaj, who has been pretty openly dating Safaree Samuels for quite a while, was a little taken aback, too. HipHop365 reports that not only did Minaj reject Khaled's inane engagement offer, but she also took precautions to make sure it never happens again, allegedly filing a restraining order in New York against the lovesick spinner.
Khaled is said to have professed an obsession with Minaj in the past, sending her flowers, gifts and random packages as well as showing up uninvited to her shows worldwide.
Sheesh. Can someone get this man an IV? He goes beyond looking thirsty to just appearing dehydrated.
More From WFHN-FM/FUN 107