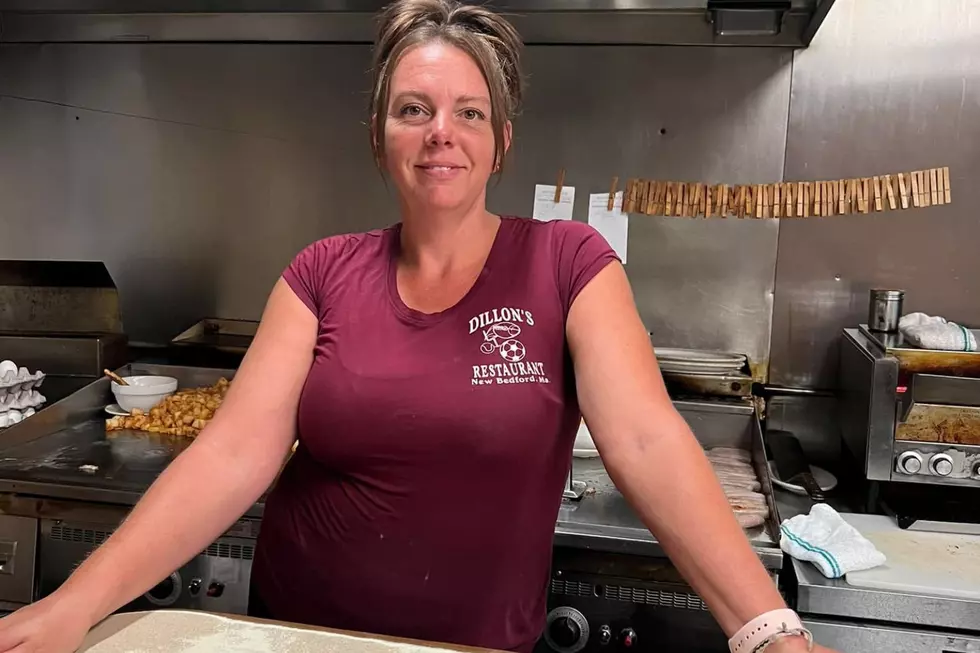 Dillon's Restaurant in New Bedford Under New Ownership After 30 Years
Dillon's Restaurant Facebook
Dillon's Restaurant in New Bedford has been a staple in the area for almost 30 years. Now it's starting a new chapter with a new owner.
Andrew Dillon mentioned a while back that he was just about ready to retire from the County Street business. Melissa Cormier, an employee who had been working at the restaurant for a year, thought Dillon was kidding, but she sent the owner a text later that day to be sure.
Dillon was, in fact, ready to retire. Cormier was itching to start something new.
According to Cormier, the transition has been a year in the making and was made official on Sept. 1.
The Dillons posted a message to their supporters on Facebook:
"The restaurant has been sold," they wrote to customers. "I would like to say thank you very much for supporting us for 30 years. Without you, it would not have been possible."
Cormier, who previously worked at Mystic Cafe in Fairhaven, said she doesn't plan on changing much at the beloved breakfast and lunch spot.
"Dillon's has been open almost 30 years," she said. "It's clearly doing something right and if it's not broken, don't try to fix it."
Cormier's announcement also came via a Facebook post.

Cormier said she wants to add a little of herself to the spot. She will offer daily breakfast specials that wouldn't normally be at Dillon's and plans to open up on weekends again starting Sept. 24.
We recently spoke to Dillon about a movie being filmed at his restaurant and he had a great poker face, never once mentioning anything about retiring.
Now we wait to see how Cormier takes Dillion's into the future, including with her specials. Rumor has it she likes to get creative with the eggs benedict.
Horror Film 'Interference' Takes Over Dillon's Restaurant in New Bedford
Dillon's Restaurant in New Bedford is the backdrop for scenes in a new horror movie directed by city native Lila Woodridge. Check out the action.
Your Complete Guide to Outdoor Dining on the SouthCoast
We compiled a list of all of the restaurants on the SouthCoast that offer outdoor dining. That's right. We did all the legwork for you. Now all you have to do is pick one and call to make that reservation so you can dine al fresco tonight.
More From WFHN-FM/FUN 107