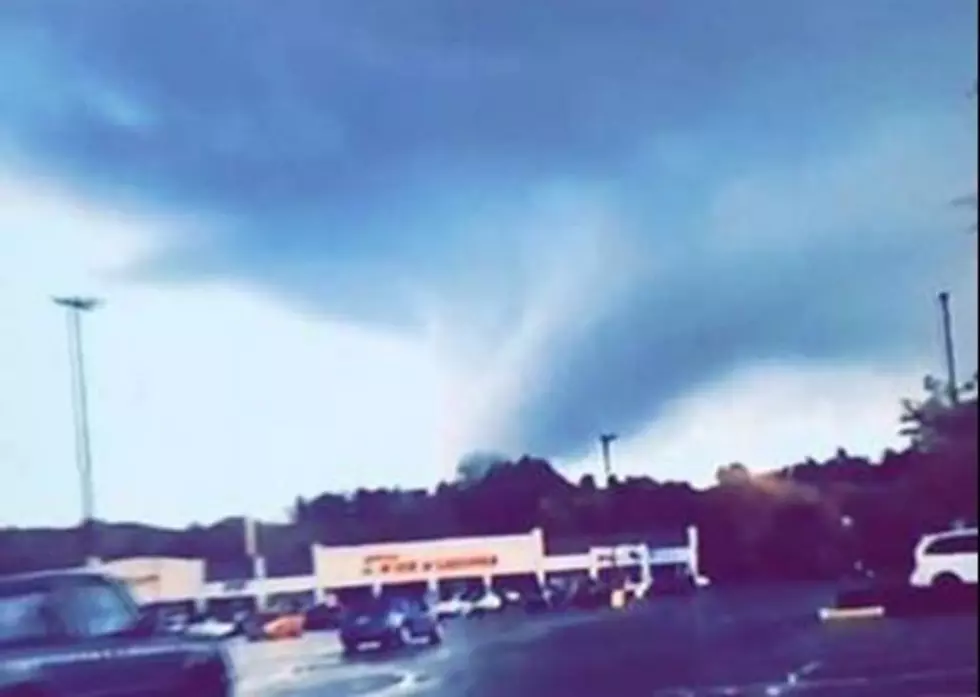 Did You Get the Very Aggressive Tornado Warning This Morning?
Courtesy of Kristen Harrison
Abby and a couple other people in the office got the alert, but Michael Rock did not. 
If you're an iPhone user, you might have gotten an emergency alert this morning as severe weather was moving into the area. It was barely raining here in Fairhaven when an alert came through on my phone. You know, the official one from National Weather Service that you don't subscribe to. The one with the really loud alarm sound that scares the crap out of you. It said the area was under a Tornado Warning and to "take shelter now." While I appreciate the heads up, because obviously safety is always paramount, a couple of us who got it couldn't help laughing at the advice to take shelter.
Michael Rock heard us talking about it and ran to his phone to see if he got the same alert. When he didn't, he couldn't understand why some of us were getting it and he wasn't. He also has an iPhone, so it seemed strange he didn't get either of the alerts. I got another alert at 10:30, saying the same thing but extending the time of the warning through 11.
We have ONE person in the office that has an Android and she didn't get any alerts either - unless they came from our sister station, WBSM.
Let us know in the comments on Facebook if you got the alerts, too! Maybe Michael is the odd duck out.
More From WFHN-FM/FUN 107