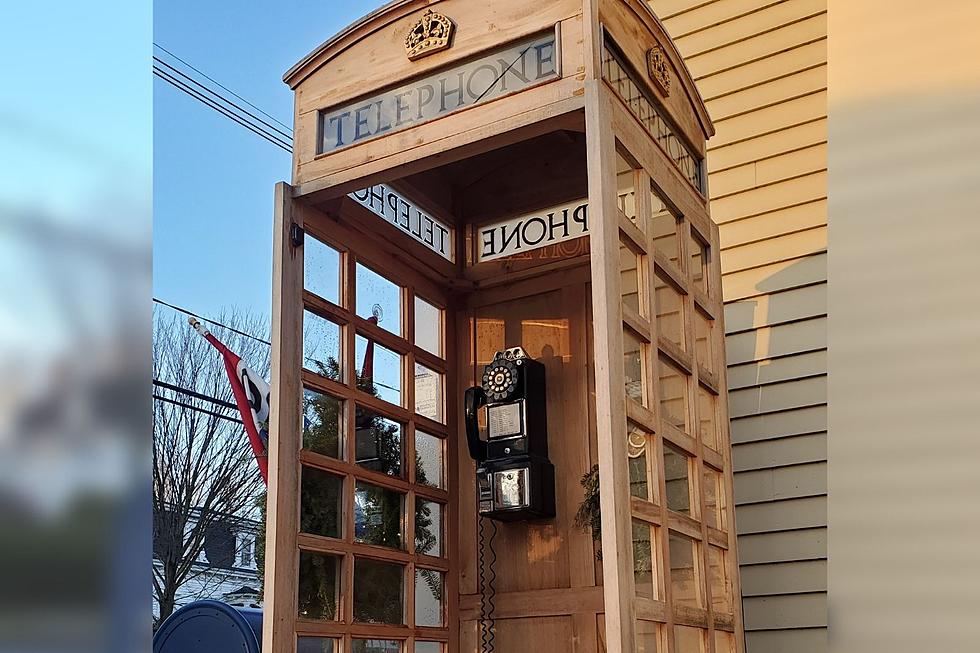 Dartmouth Whimsical Rotary Payphone Reads Poems When You Dial a Secret Phone Number
Kristen Pacheco/Townsquare Media
If you drive down Russells Mills Road in South Dartmouth, you have noticed the change in Davoll's General Store. After reopening under new ownership, the store got a sort-of makeover. It still very much has its general store vibe but there are new details here and there including, most noticeably, the payphone booth that abuts the building.
The unfinished wooden antique English telephone booth contains an equally old fashioned black rotary payphone. I'm sure none of that is shocking to anyone; phone booths tend to also have phones inside them. You likely have seen it and thought it was quirky or neat and just continued on.
You are missing the magic of it if you don't stop, though.
After reading about this tiny detail when the store first reopened in July of 2021, it's something I found myself thinking about at least once a week.
If you dial a secret phone number, this phone will read you a poem – a bibliophile's dream.
However, as easy as it sounded to just dial a rotary phone and automatically be read a poem of your choice, easy it was not.
First, as the initial article noted, you have to first dial a secret phone number. Not everyone working at the store knows where the number is hidden, but one lovely staff member finally told me the phone number was hidden in one of the paintings along the same wall of the bookshelf. Honestly, looking for the number made this phone more fun, so I'm not going to spoil it.
Next, you have to use the rotary phone (a first for some people, I'm sure) to dial this secret number. From there, follow the prompts to dial an extension number that corresponds with the poet you'd like to hear. Currently, there are 12 poems and ten poets to choose from including Emily Dickinson, Mary Oliver, Adrienne Rich, and Robert Frost.
Finally, just enjoy being read to over the phone. You are free to dial 1 to hear the poem again for dial 2 to get to another extension. You can stay in the old phone booth for as long as you'd like, listening for as long as you'd like.
Spoiler alert: Robert Frost's extension is currently his classic "Stopping by the Woods on Snowy Evening," which is fitting for anyone coming to or from one of the many hikes nearby.
First Look Inside Davoll's General Store in Dartmouth
The Dartmouth store is now open under new ownership and is so much more than a general store.
More From WFHN-FM/FUN 107