Dartmouth Resident in Desperate Search for Living Kidney Donor
Patricia Hurd Kehoe
Last year, Dan Desmaris received an emergency kidney transplant thanks to the kindness of those in his community searching for a donor. The family was overwhelmed with everyone's support and decided to pay it forward by refocusing on another member of the community in desperate need of a kidney transplant.
Through Dan's search for a kidney, his family met Patricia Kehoe of Dartmouth who was also in need of a living kidney donor. Blood type A or O.
Patricia had been driving around with her phone number on her car for years and was able to find a donor with the help of Dan's family. However, it did not work out as planned. Patricia posted on Facebook Tuesday, February 26 that the plan fell through.
"If you remember, I was advertising for a kidney last year. I did get a donor, but after one year of waiting for her to get a cure for Hep C, she has been ruled out. May I ask you to share this if you can? Thank you in advance!"
Patricia is a former teacher at Westport High School, she has been married for over 40 years, is a mom and grandmother to a four-year-old girl, who is pictured below with Dan's youngest granddaughter.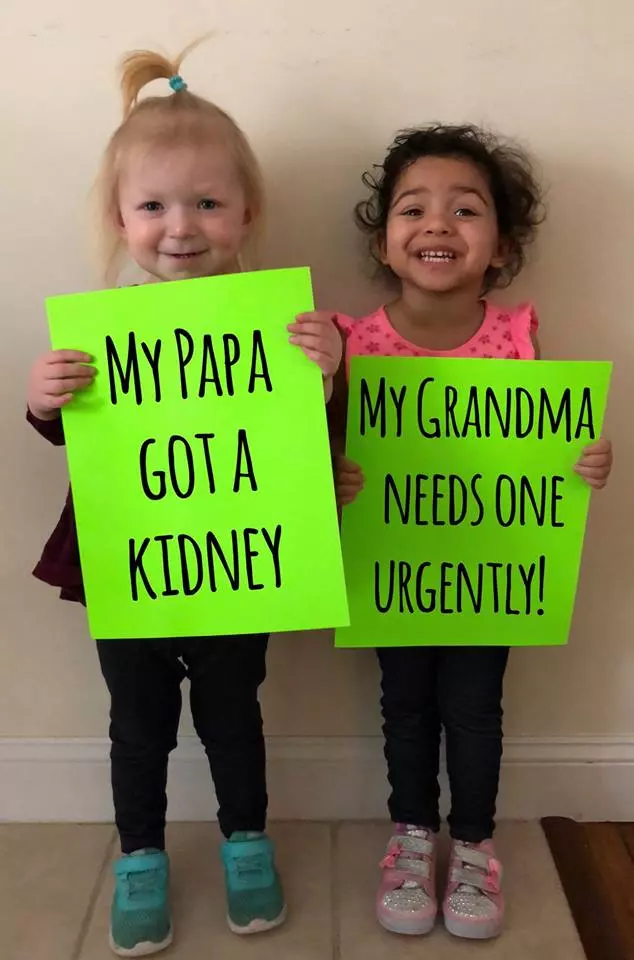 A Kidney For Dan (Facebook)
Patricia has been on dialysis and waiting for a donor since October 2014. A living donor would greatly improve her quality of life and her life expectancy.
To inquire about being a donor for Patricia, please contact her transplant nurse Serita Hernandez at Boston Medical Center by calling 617-638-8433.
All the necessary testing, the procedure itself, and follow-up medical care are all covered by Patricia's insurance.
More From WFHN-FM/FUN 107