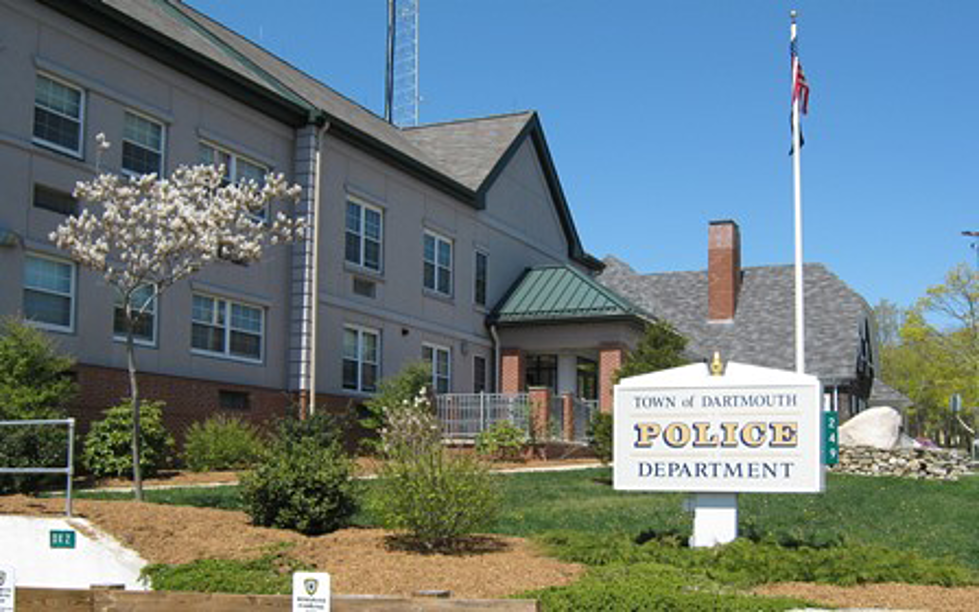 Dartmouth Police Station Receives Go-Ahead from Town Meeting Voters
Dartmouth Police Station has been closed since March. / Photo by dartmouthpd.org
The Dartmouth Police Department is moving ahead with plans for a new police station after getting funds approved by Town Meeting Tuesday night. 
Over 200 Town Meeting members at Dartmouth Middle School voted to approve $215,000 for the Police Chief's Advisory Committee to perform design and engineering planning as well as site surveys.
Police Chief Robert Szala said he was pleased with the outcome and glad voters understand the needs of his department.
"I'm ecstatic, I'm very pleased," Szala said after the vote. "I'm very thankful not only to the police department but I'm very thankful for the community at large for understanding that we're in a temporary facility, it's not long-term and we deserve better."
The plan is to have a proposal ready to go before the April Town Meeting, where the chief will inevitably request funds to move forward with construction.
With such little time, the project is moving along a fast track.
"We're starting this Friday and our goal will be to get our architect engaged at that time and immediately we'll begin a new review of the police department to establish what their true needs are," said project manager Richard Pomroy.
No site has been confirmed yet, as officials say it is too soon in the planning process. However, Szala and others have been keen on the former Gidley School, located on Tucker Road. Studies by the department show the location to be central to most calls responded to by police annually.
Town Meeting members also voted Tuesday to allocate $785,000 in funds to demolish Gidley, despite what results with the future police station. The cost also includes clearing hazardous materials from the site.
The current police station has been closed since March 2014 after a bacterial outbreak left one officer sick. Duties have since been conducted from modular units in the back portion of the parking lot.
More From WFHN-FM/FUN 107