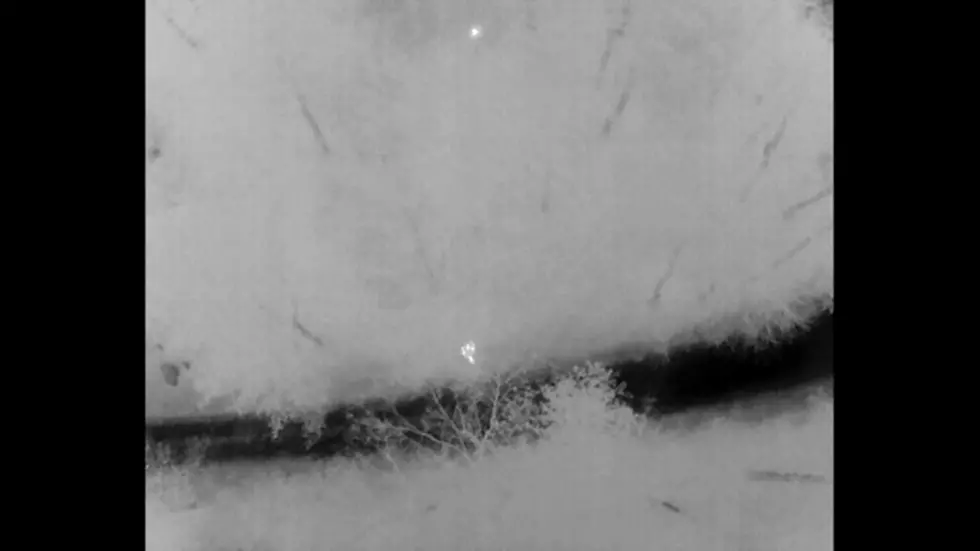 Dartmouth Police Release Video Clip Showing Missing Child's Discovery in Freetown
Courtesy Dartmouth Police
DARTMOUTH — Dartmouth police have released drone footage from the department's Drone Unit after the unit helped find a missing two-year-old child in Freetown on Friday.
According to a release from Dartmouth police, at around 10 p.m. Friday, Dartmouth Police Drone Unit members were sent to Freetown to help find the missing girl.
Police said within 15 minutes of arriving in Freetown, drone operator Justin Medeiros discovered a heat signature in the forest about a quarter of a mile away from where the girl was last seen.
Medeiros then guided Sergeant Scott Stanton to the location of the heat signature, where Stanton discovered and recovered the toddler.
The girl was allegedly taken from her Freetown home by stabbing suspect Angelleah Duarte.
Dartmouth Police Chief Brian Levesque commented, "This incident was the perfect example of where the crossroads of technology and good teamwork came together."
"Had it not been for the use of our drone, and the excellent communication between my two officers, the outcome of this incident would have most likely been grave," he added.
A video clip showing drone footage of the girl's discovery has been provided by Dartmouth police.
Watch the video:
Top SouthCoast Stories on WBSM Dec. 12 - 18
More From WFHN-FM/FUN 107