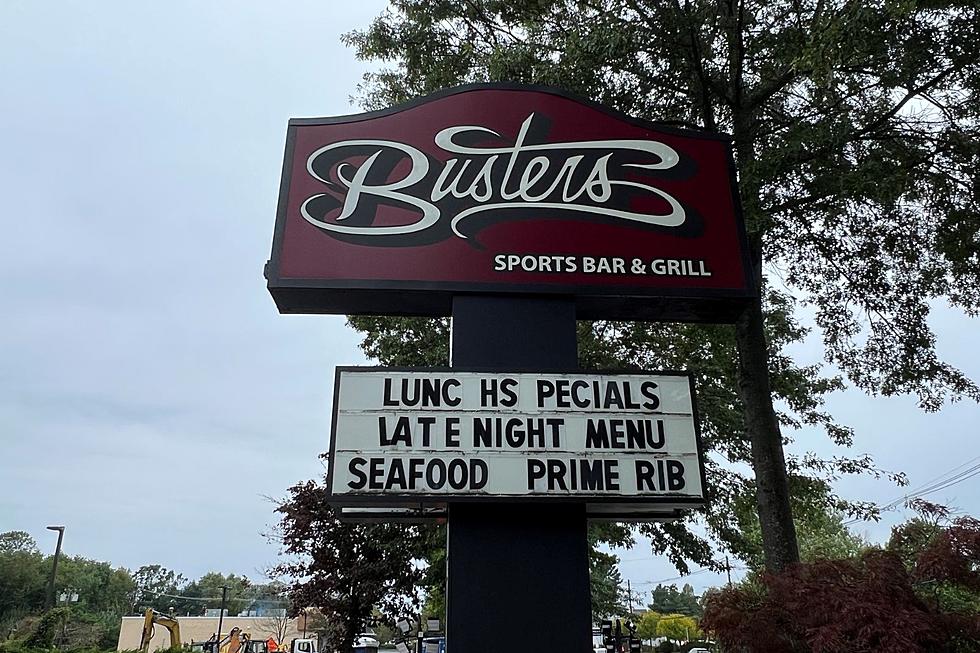 Dartmouth Buster's Location Finally Reopening as a New Restaurant
Michael Rock/Townsquare Media
It's been a roller coaster of emotions for fans of Buster's Sports Bar and Grill in Dartmouth.  They, along with all of the rest of the restaurants in the Commonwealth, were forced to close due to COVID-19 in mid-March of 2020.  They played the whole take-out game, trying to make it work with the strict COVID regulations, but were struggling for it to be profitable.  Then, there were the staffing issues.  It wasn't long before Buster's shut down again.
It's been closed for three years, at this point.  The building's owner, Mike Panagakos, never had the urge to sell, however.  He told Fun 107 two years ago that he had multiple offers of two million dollars or more for the business, but declined.  Panagakos insisted the restaurant was not for sale.
Now, Panagakos' patience has paid off.  He has signed a multi-year deal to bring in a hot oil pizza place called Riko's.  Panagakos says Riko's is a "very famous group with several locations in Miami, New York, and Connecticut.  This is their first Massachusetts location, and we plan on helping them develop additional locations."
The Dartmouth franchisee will be William Delgado.  An application for a liquor license has been filed with the Town of Dartmouth, and plans for a remodel of the building are being prepared.
Keen eyes from Dartmouth neighbors may have already spotted the fresh coat of paint on the building featuring the same Riko's color palette as seen below.
Here's a picture of the Riko's Pizza location in Stamford, Connecticut.  There's no word on a target opening date, yet.  Stay tuned, Dartmouth pizza lovers!
"It's very exciting to be able to bring such a high caliber and famous operation to the Dartmouth area," said Panagakos.
25 of the Best Pizza Spots on the SouthCoast
Not all pizza is created equal, but the SouthCoast has plenty of options for a high-quality slice. Choose from any of these 25 spots to fully take advantage of National Pizza Day.
24 Cash-Only SouthCoast Businesses
Here are 24 businesses on the SouthCoast that only accept cash (and sometimes checks), but no credit or debit cards.
More From WFHN-FM/FUN 107