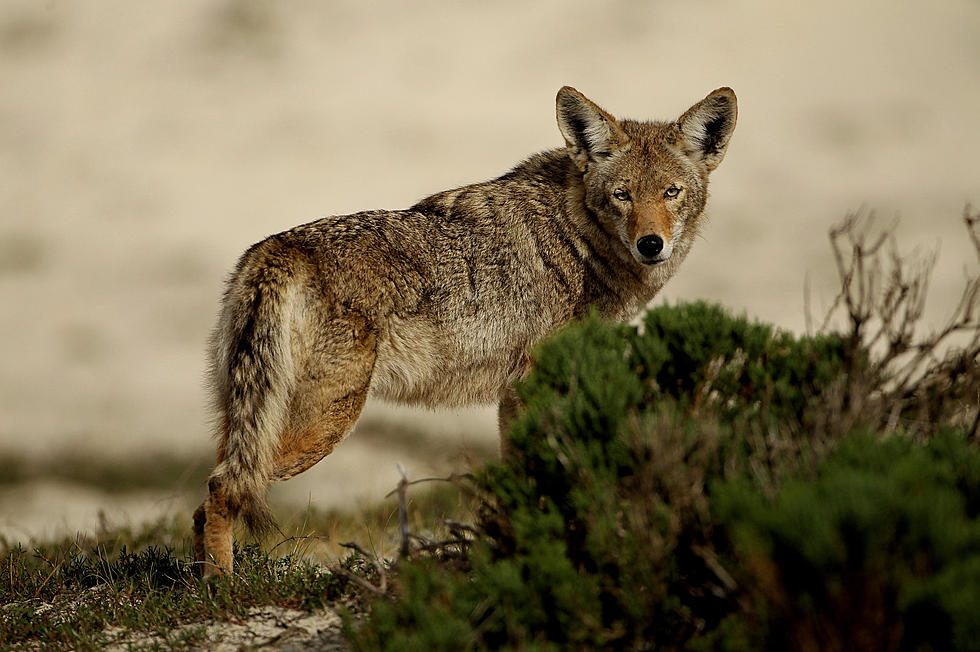 Coyote Bites Child on Cape Cod Beach
Ezra Shaw
PROVINCETOWN — Park rangers are searching for the body of a coyote that bit a small child on a Cape Cod National Seashore beach last night to test it for rabies.
According to a press release from the National Parks Service, the child was bitten on Wednesday at around 8:30 p.m. on North Herring Cove Beach and suffered non-life-threatening injuries.
The child was taken to Cape Cod Hospital.
Park rangers put down the coyote responsible for the attack and are looking for its body this morning so it can be tested for rabies, the release stated.
This after a woman fended off a coyote with a stick for ten minutes at Race Point Beach on Cape Cod at the end of July.
In that incident, captured on video, a nearby fishing boat was able to help the woman scare off the animal when fishermen banged an oar against the side of the boat.
The Parks Service noted in the statement that this summer, rangers have been responding to incidents of coyotes acting assertively toward people to get food.
According to the release, the aggressive behavior starts with people feeding the coyotes by leaving food for them or by failing to remove food scraps and packaging.
This leads to the animals becoming used to people and behaving unpredictably or more boldly or aggressively.
The parks service urges those using Cape Cod beaches to stop feeding or attracting wildlife and to report aggressive coyote sightings to rangers or dispatch at (617) 242-5659.
Even Without Coyote Attacks, Some Tourists Find Cape Cod Disappointing. Here's What One Underwhelmed Tourist Wrote
A disappointed Cape Cod tourist's criticisms of Reddit led to us turning his issues into postcards that can be sent out to any would-be tourist.
We're Not Sure About Coyotes, But These SouthCoast Dogs Really Know How to Beat the Heat
Temperatures soared across the SouthCoast but these dogs found plenty of ways to stay cool.
More From WFHN-FM/FUN 107