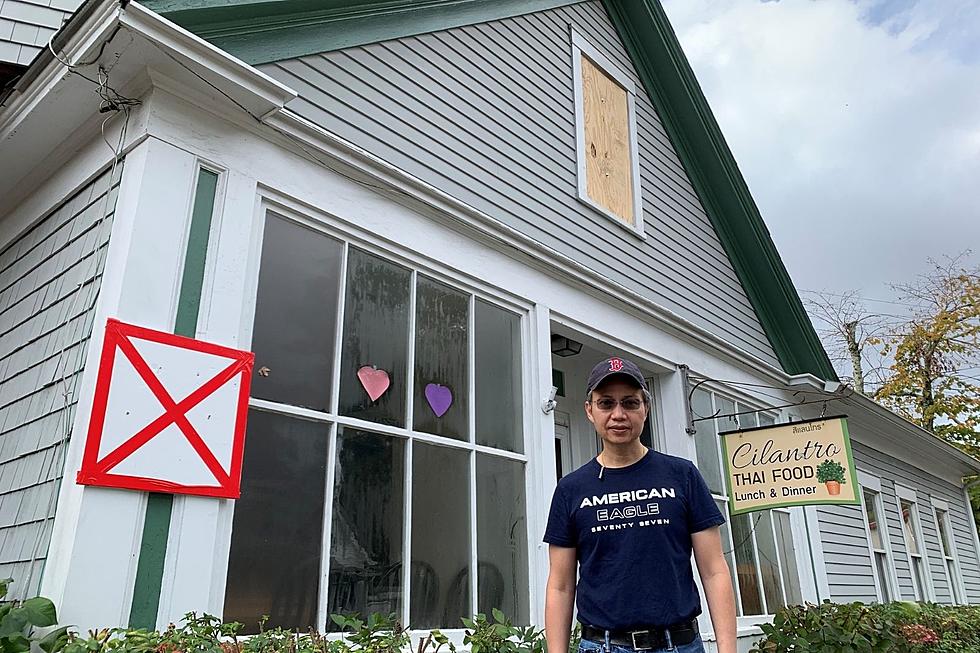 Marion's Cilantro Thai Restaurant Reopening with a Twist
Michael Rock/Townsquare Media
After a devastating fire that burned his family's business to the ground back in October, Varut Phimolmas didn't know what to do.
His initial thought was to move his successful Thai restaurant, Cilantro, out of Marion.
The cost of doing business in Marion was high, and that was before inflation sent the price of everything into outer space.
However, after residents gave him a boost with some generous donations, Phimolmas felt like he owed it to the community to keep his business in town. The problem was that rebuilding the business in the original location seemed like it would take too long.  Between securing insurance money and nailing down a contractor to do the work, you could be looking at a year, maybe two, before the restaurant would be back in business.
Phimolmas couldn't afford that.
He first looked at new construction on a lot on Front Street, but the lot turned out to be in the flood zone, and that would cause red tape and too much time and money to fix.  Phimolmas says he looked at relaunching Cilantro in the old Marion Sports Shop, which also recently fell victim to a fire. The issue with the sports shop location was that it was zoned for retail, not a restaurant, and there was concern from neighbors about an increase in traffic and the smell.
Phimolmas finally decided to approach his former landlord. Demolition of the burned-down building was nearly complete, and reconstruction is scheduled to begin shortly.  The landlord welcomed back Cilantro, and told his family that they would expedite the rebuilding to get them back in business as soon as possible.
Now, Cilantro is hoping to be back in business at its original Marion location before the end of the year, ideally sometime in November.
While customers can expect to see their favorite menu items returning to Cilantro, the owners are also kicking around the idea of offering a new product: pre-made starter kits to cook Thai food at home. The kits would come with sauce, vegetables and spices.  Customers would just have to add the chicken or meat of their choice. The meals would be prepared on a standard range top and would be sold at under $10.
While they still won't have the staff available to offer delivery to the general public, Cilantro is also looking to come up with a system that would allow them to deliver pre-ordered meals to nearby Tabor Academy students.
The Dishes to Try Most at Over 100 SouthCoast Restaurants
From the freshest seafood you can find to some of the best dang Portuguese dishes outside of Portugal itself, there are so many dishes to enjoy and love here on the SouthCoast, and we put 'em all into one spot. Check out more than 100 of the SouthCoast's favorite restaurants, and let us know if your favorites made the list.
More From WFHN-FM/FUN 107