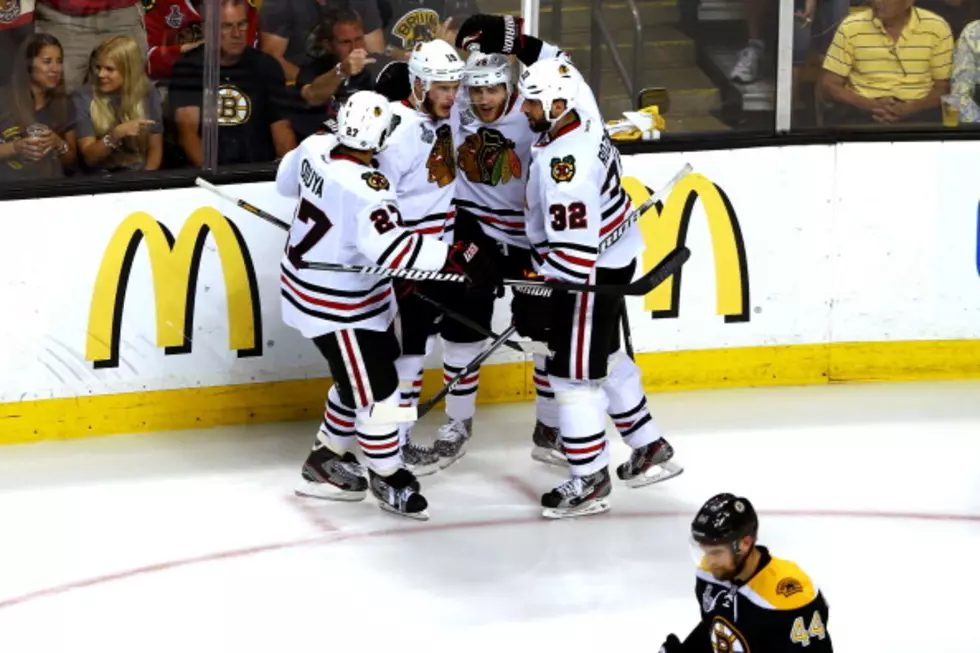 Chicago Blackhawks Beat Boston Bruins 3-2, Win 2013 Stanley Cup
Getty Images
No would have predicted that the Chicago Blackhawks would win the 2013 Stanley Cup, but it happened. They scored two goals late in the third period to beat the Boston Bruins four games to two. 
Three goals by three different players, and as a team the Chicago Blackhawks are able to grab their latest Stanley Cup - their last coming in 2009-2010 season. Bryan Bickell, Dave Bolland and Jonathan Towes scored the goals, while Corey Crawford was able to keep the Bruins at bay through the second period, and until late in the third.
The Bruins looked like they might force a game seven in Chicago with a late goal in the third by Milan Lucic to put Boston up 2-1. Unfortunately for Boston fans, things did not go that way.
Patrick Kane was voted as the MVP of the 2013 Stanley Cup Finals, and Chicago leaned on him heavily during the playoffs.