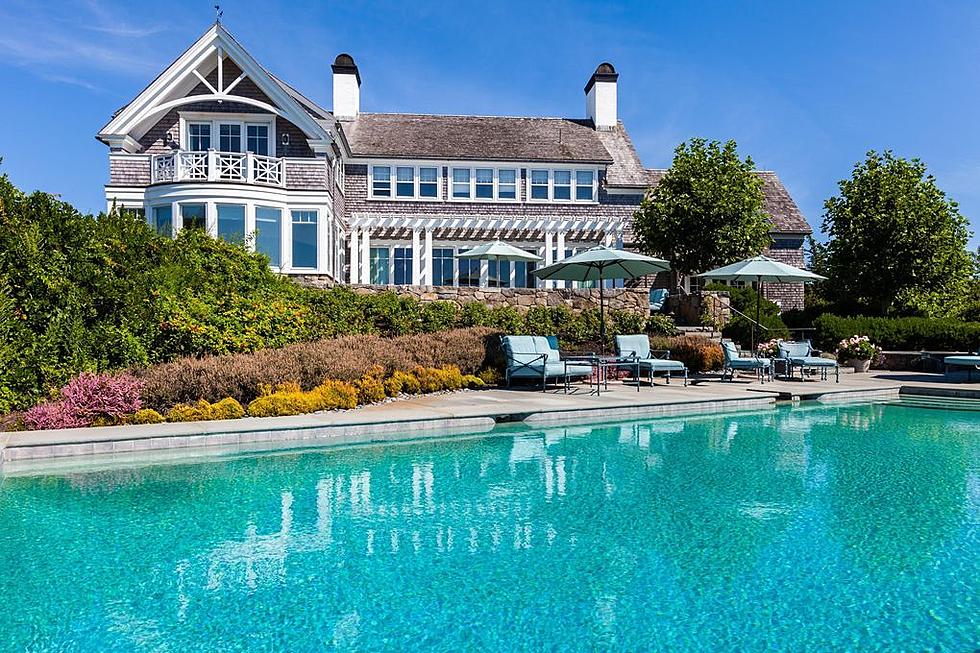 See Inside Chatham's Most Expensive Home Ever Sold
Brian Dougherty/Compass Massachusetts, LLC
It just sold for a town record-breaking $15 million and everything about this exclusive home at 300 Stage Neck Road in Chatham seems to say it was totally worth the price.
Sitting like its own private complex on over six acres by the water, the home dubbed "Viewpoint" set a property record last month, and if you ask me, the new owners have hit the house lottery.
I was totally blown away by what I saw inside this 10,350-square foot riverside home in Chatham. With its eight bedrooms, seven and a half baths, 1200 feet of shoreline access and stunning views of Nantucket Sound, it is no surprise that this place is now the highest-selling home in the town's history – though all it would take for me to want to own it is the sweet infinity pool overlooking the river.
Imagine soaking up the sun by your pool while boats go floating along Oyster Pond River in the distance. The peacefulness that image brings to mind. The fact that there are some lucky new home owners who will get to do just that next summer honestly makes me a little jealous.
But the pool is just the beginning. This house boasts five fireplaces, 22 rooms, a hot tub, outdoor shower and absolutely amazing views of several different bodies of water from almost all the picture windows.
So you could sit by the pool, stare out at the river and look further to the sound without moving a muscle. That is some serious waterfront living.
So what exactly does $15 million buy you in Chatham?
Check out the whole house here
Chatham is typically known for its beaches, but a riverside home just became the town's most expensive house ever sold at $15 million. See what the new owners will be enjoying.
More From WFHN-FM/FUN 107