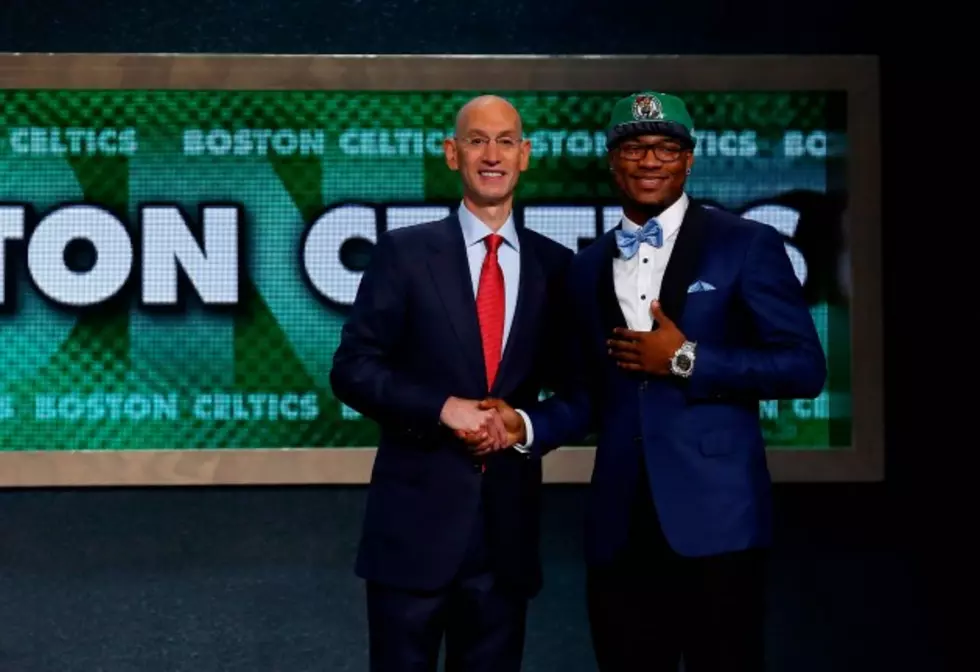 Celtics' Draft: The Picks Are In
Mike Stobe/Getty Images
As I wrote about last week, the NBA held their draft last Thursday night and the Celtics had a couple of first round picks to make.
When I gave all of you my break down of the what I thought the C's should and might do, with their picks, I mentioned them snagging either Player of the Year award winner, Doug McDermott, or young, Kentucky big man Julius Randle, with their pick at number seven. I thought either one of these guys could help add some of the scoring punch the team lacked for most of last season.
Now, as I expected, they did not follow my lead, letting both players go past them at number six. Instead, they snagged another guy that I mentioned was on their radar, point guard Marcus Smart. The 20-year-old, Oklahoma State product, who was a prolific scorer during his time in school, was the popular pick by draft experts.
While the pick wasn't my top choice, I am still happy that they addressed their need for scoring and added a player with a lot of grit and character to the mix. Now, it's going to be exciting to see what will happen with Rajon Rondo, the team's incumbent point man, who is constantly being mentioned in trade rumors. Could this be the move that finally sends Rondo packing? It's definitely shaping up to be something to watch.
With their second and final pick of the draft, the Celtics took Kentucky shooting guard, James Young, at pick number 17, to further bolster their back court. Young is expected to come in and immediately add some scoring punch to a rather lethargic offense, in either a bench or starting role.
All in all, it looks as though the front office really did a strong job of addressing some of the team's bigger issues and trying to improve the team, overall. Hopefully these two guys will come in and produce enough to help the team improve on a disappointing 2013-2014 season.
More From WFHN-FM/FUN 107