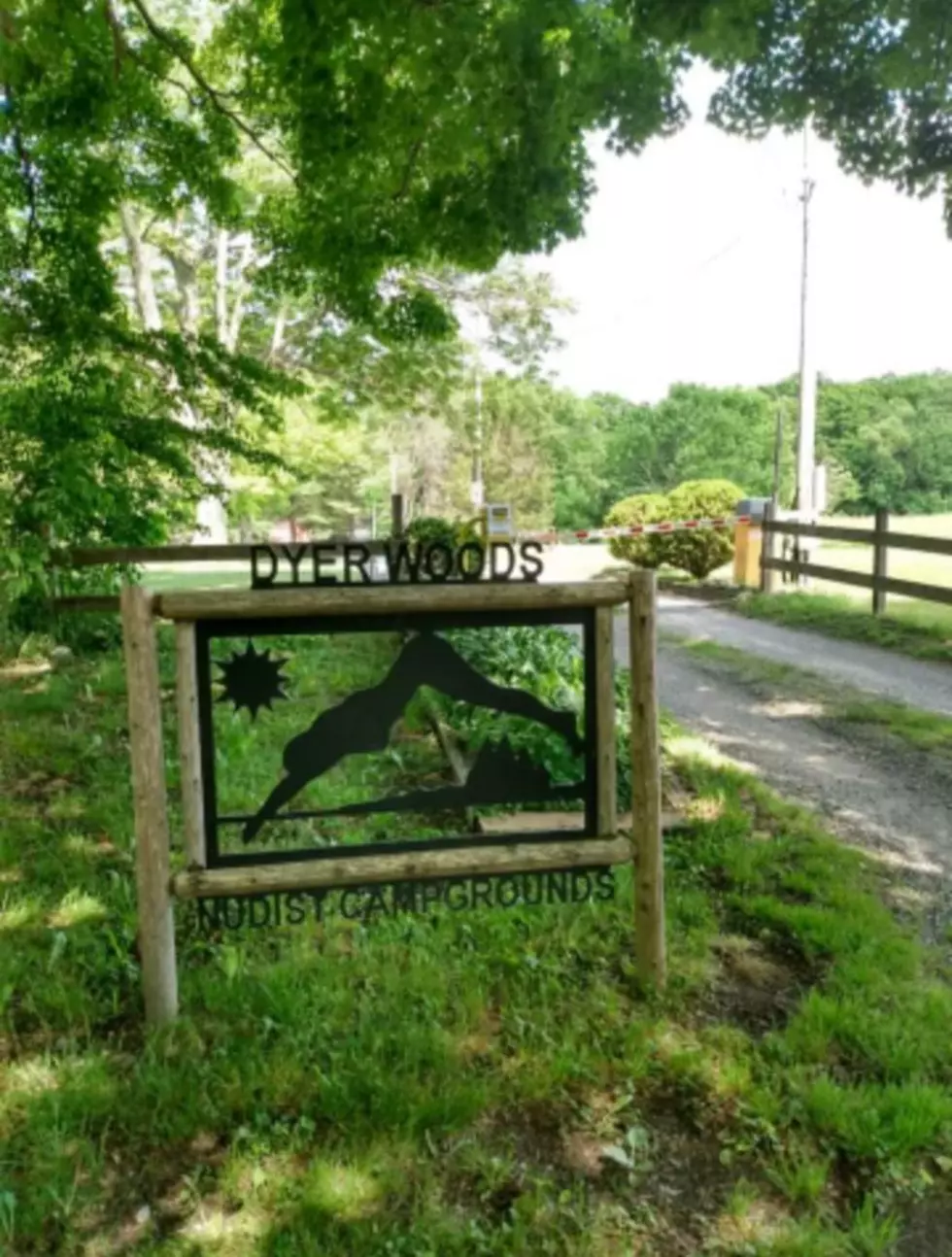 Celebrate Naked Hiking Day at This Rhode Island Campground for Nudists
Dyer Woods Nudist Campgrounds via Facebook
There are definitely some weird holidays out there: National Talk Like a Pirate Day, World Lazy Day, Super Mario Day. How about National Zipper Day? A day for everything it seems, including naked hiking.
Yes, Naked Hiking Day is a thing and it's June 21.
So, how will you be celebrating this holiday?
Turns out there are a couple of local nude campgrounds with hiking trails you can explore in the buff. From Sandy Terraces in Cape Cod with a bit of local forest area to explore to the 200-acre Dyer Woods Nudist Campground in Foster with a few miles of nature trails, Naked Hiking Day can happen for you ... if you're into that sort of thing.
I am not brave enough to walk around any campground in the nude, but if I was going to celebrate Naked Hiking Day, Dyer Woods seems like the local place to go.
They have a couple of miles of trails around the property, some with stunning views of a local pond. Not to mention they seem to be the more secluded area with nothing but dense forest around the campgrounds.
Though, if you are a nudist, I'll bet seclusion isn't the most important thing.
Nature may be, however, and at Dyer Woods, there is lots of nature to get into. A filtered swimming pond, a scenic nature pond and wildlife walking through it all.
So, if celebrating Naked Hiking Day is about communing with nature, then get undressed and keep scrolling to see what Dyer Woods has to explore.
Explore Nature in the Nude at Foster's Dyer Woods Nudist Campground
When you really want to get back to nature, there's a place for that in Foster, Rhode Island. If you're into that sort of thing, you can explore Dyer Woods Nudist Campground, where the hiking, swimming and volleyball playing are all done in the buff.
It's actually a beautiful campground with great hiking spots as you can see from the photos below.
Rather Hike With Your Clothes On? How About This Little Compton Trail?
Take a walk through the thick settled woods of Little Compton that will take no more than an hour from your busy lives.
More From WFHN-FM/FUN 107