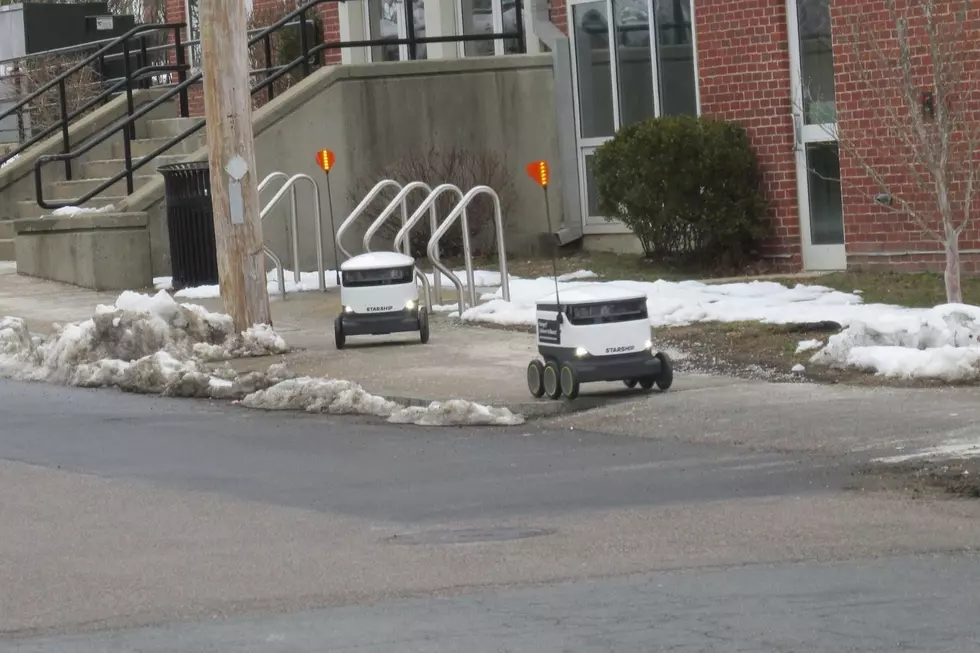 Bridgewater State University Now Has Food Delivery Robots
Courtesy Bruce Hughes
If you thought online food ordering and delivery services were cutting edge, wait until you hear about what is rolling around Bridgewater State University, and I don't know whether to be amused by it or scared by it.
It looks like robots are being used for food delivery on campus.
Yes, you heard that correctly.
Bruce Hughes, an alumnus of Bridgewater State, recently paid a visit to the campus to check out the new bear statue when he came across mobile boxes that looked like a distant cousin of R2-D2. The robots seemed to have a place to be, but with no driver in sight. Bruce shared a photo and explained that these little robots are used for food delivery on the campus.
On the side of one of the robots, it reads "Hungry? I deliver to Bears!" with a website address underneath. My curiosity was definitely piqued so I did some web surfing.
It turns out that these little bots are worker bees for the app called Starship, "the future of food delivery."
After providing my phone number, I was sent a downloadable link that brought me to the official app. After a few prompts, I was a click away from ordering Starbucks that could be sent to my dorm room.
It's important to note that I was not currently at Bridgewater State nor was I in a dorm room, but you get the picture. Students can choose from a variety of participating restaurants, type in their location, and meet their personal robot at the meeting place to find their food order hot and ready.
Starship is the first of its kind in this area, and I have a feeling it's the start of a new normal.
Gift Guide for the Tech-Savvy
More From WFHN-FM/FUN 107