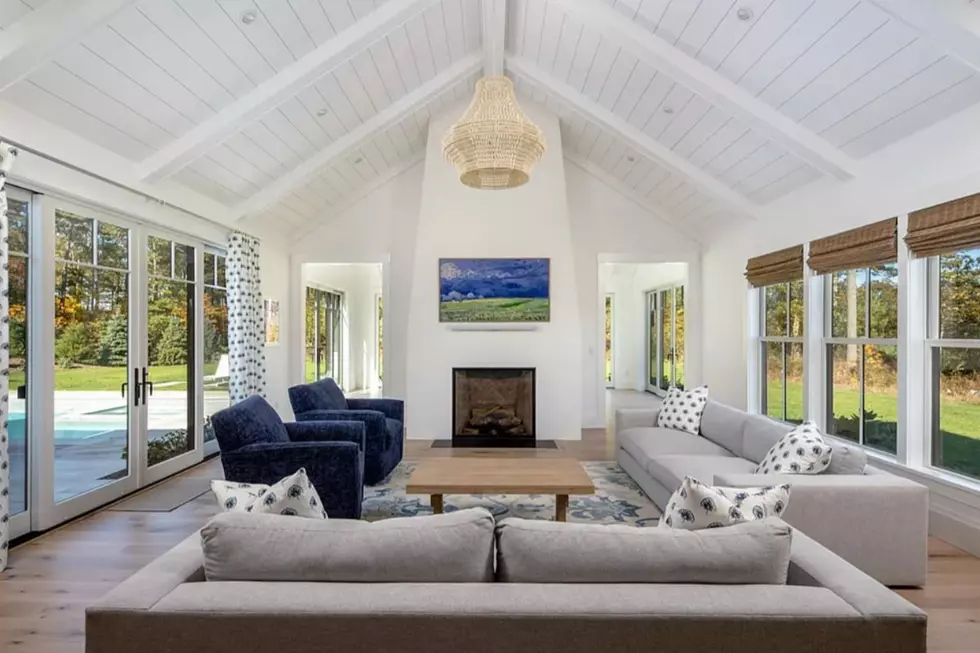 Brand-New Custom-Built Mattapoisett Home is Golf Lovers' Dream
Christopher M. Demakis/Demakis Family Real Estate, Inc.
Forget going to the golf course. In this new Mattapoisett home, you can literally live on the golf course and walk to the closest fairway.
It's a 6,342-square-foot custom-built home inside the new Bay Club golf community and it is a stunning sight to see. From the oversized windows throughout to the heated saltwater pool, this house is dripping in modern amenities.
Tucked away on White Pine Lane, it's also dripping in privacy. Between the golf course and the towering trees, this 1-acre property will have you feeling off the grid.
Of course, all this luxurious living comes with a price. For this five-bedroom, six-bathroom abode, that price is $2.995 million.
Certainly out of my price range, but hey, a girl can dream.
In fact, many of the features in this home are exactly what I would dream about. Like the massive walk-in pantry for storing food, small kitchen appliances and other nonsense things that take up your counter space.
Then there is the massive glass shower in the principal bedroom's ensuite bathroom, the laundry room with two washers and dryers and the pool house for escaping the kids if one needs to.
It is a house that sounds like it's going all out, yet looks almost like a minimalist's home inside. There is certainly plenty of space, but just enough furnishings to still make everything feel completely open.
Seeing is believing, of course, so scroll through this modern marvel in Mattapoisett for yourself.
Minimalist Mattapoisett Mansion Shows Less Can Be More
This home on White Pine Lane in Mattapoisett has over 6,000 square feet of space, but it somehow feels even more open than that.
Using simple colors and designs the huge home gives minimalist vibes without losing any luxury and the result is completely awe-inspiring.
More From WFHN-FM/FUN 107