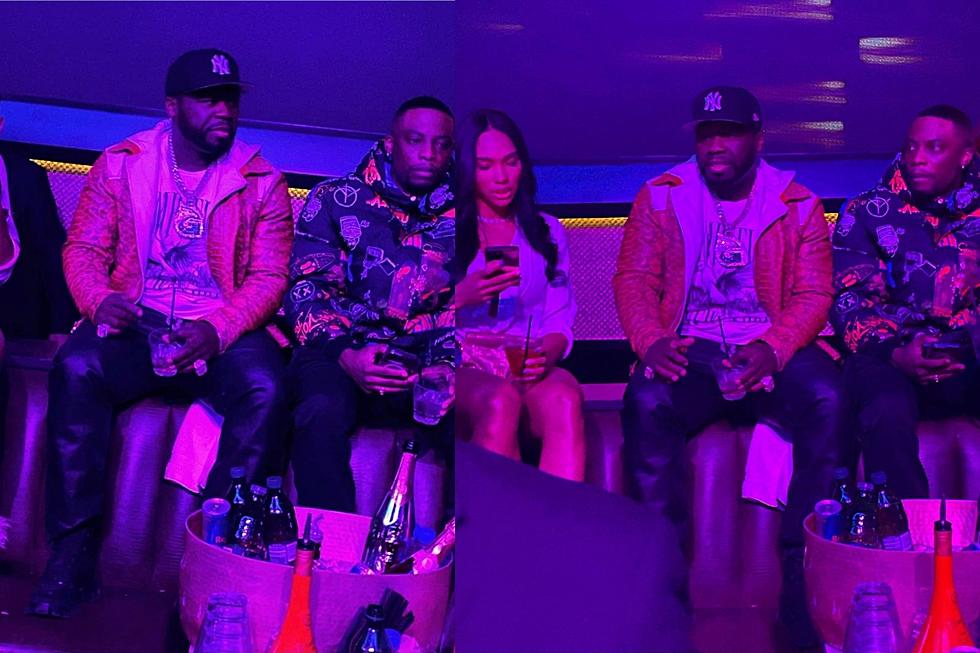 Boston Night Club Hosted 50 Cent and Every Millennial Went Wild
Courtesy Mallory Alves
From hanging upside down in one of the most-viewed Super Bowl halftime shows to hanging out in Boston, 50 Cent sure has been busy in 2022.
On Friday, March 4, Curtis James Jackson III (aka 50 Cent) was seen hanging out at Memoire, or Club M, at Encore Boston Harbor. A good friend of mine, Mallory Alves, was having a girl's night out with some friends and, yes, 50 himself, who was also "In Da Club."
As doors opened at 9:30 p.m., the general admission to just get into Memoire was a whopping $300. I suppose that's the price you pay to see the early 2000s hip-hop superstar.
Although the place started filling up around 10 p.m., "Fitty" didn't step onto the stage until 12:15 a.m.
Here's a montage of 50's performance that Alves captured.
As the nostalgic icon from the South Jamaica neighborhood of Queens, New York, finally took to the stage, he wowed the crowd with all of his popular hits such as "Disco Inferno," "In Da Club," "New York," "21 Questions," and "P.I.M.P." just for starters.
Regardless of the backlash and negativity 50 received following the Super Bowl (only because of his weight), there's no way you're going to ignore his presence if you're ever in the same room. To think that he was within reach this past weekend is enough to bring out the jealousy in anyone, even the haters.
The man's still got it.
See 50 Facts About 50 Cent
Do you know everything about 50 Cent?
More From WFHN-FM/FUN 107