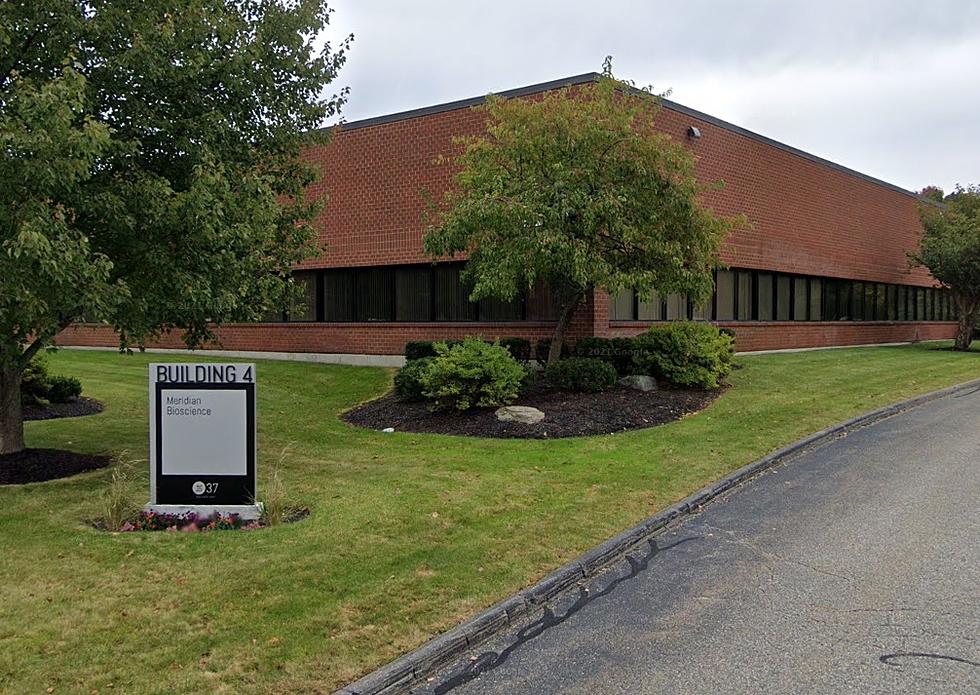 Billerica Medical Company Execs Accused of Massive Cover-up
Google Maps
UPDATE: This story has been updated to include a comment from Meridian Bioscience, the owner of Magellan.
BILLERICA — Three former executives of a Billerica medical device company have been charged with conspiracy, wire fraud, and other federal violations after allegedly covering up flaws in a lead testing device that may have given false low results.
The former CEO, COO and Quality Assurance Director of Magellan Diagnostics, Inc. have been charged with conspiracy to commit wire fraud, wire fraud, conspiracy to defraud a U.S. agency, and introducing misbranded medical devices with intent to defraud and mislead, according to the U.S. Department of Justice.
Magellan Diagnostics produces widely used lead blood test devices — LeadCare Ultra, LeadCare II and LeadCare Plus — that had a "serious malfunction" resulting in tens of thousands of children and other patients receiving falsely low test results, the DOJ said.
The Three Defendants
Massachusetts residents Amy Winslow, 51, of Needham Heights and Reba Daoust, 66, of Amesbury are expected to appear in federal court in Boston later Wednesday, while 64-year-old Hossein Maleknia of Bonita Springs, Florida will appear in court in Tampa.
The devices detected lead poisoning and lead levels in patients' blood using fingerstick or vein-drawn blood samples.
According to the DOJ, LeadCare II mostly tested fingerstick samples and accounted for over half of all blood lead tests in the U.S. from 2013 to 2017.
Winslow, the former CEO, Maleknia, the former COO, and Daoust, the quality assurance director at Magellan are accused of repeatedly misleading customers and the FDO about a serious malfunction in the devices.
All three face up to 20 years in prison, up to three years of probation, and a $250,000 fine.
The Charges
The three executives are accused of covering up the malfunction and, later, deceiving the public and federal regulators about the timing of the malfunction's discovery, its nature, extent and frequency, and the associated risks.
Federal prosecutors allege the executives first learned about the malfunction around June 2013, but released the LeadCare Ultra device to the market in December that same year without informing customers or the FDA.
Several months later, after customers complained about inaccurate results, the executives released allegedly false and misleading statements to the public claiming that they did not see the malfunction in clinical trials before the product's release.
Prosecutors say that in fact, all three had known about the problem for over a year.
Testing in 2013 also apparently showed that the same issues plagued the company's best-selling LeadCare II device.
The DOJ alleges that Winslow told a company employee to stop studying the malfunction so that the firm could maintain plausible deniability.
Acquisition by Meridian Bioscience and FDA report
It wasn't until after the company was acquired for $66 million by Meridian Bioscience, Inc. in March 2016 that the executives notified the FDA and its customers about the problems, prosecutors say.
According to the DOJ, the firm's report to the FDA allegedly made false and misleading statements and concealed facts about how Magellan discovered the LeadCare II malfunction.
The DOJ noted that following the acquisition, Winslow received a $2 million bonus and Maleknia received a $448,000 bonus.
Federal prosecutors further allege that the three executives delayed notifying the FDA and then mislead the agency about the issues with the devices.
According to prosecutors, the defendants allegedly only filed a report with the FDA regarding the LeadCare Ultra device after an outside consultant told them that if they didn't, the consultant would.
The executives are also accused of lying to the FDA about when they discovered the malfunction, falsely stating that they found out about it after customers complained in late 2014, despite allegedly knowing about and conducting internal studies on the problem in 2013.
LeadCare Recall and lead testing
The malfunction ultimately led to a recall of all LeadCare devices using vein-taken blood samples and warning the public not to use the devices.
There is no safe level of lead in the blood, according to the CDC.
Exposure to lead can cause irreversible lifelong physical and mental health problems — and especially affects pregnant women or young children, and those living in old houses or low-income housing, due to the likely presence of lead paint or lead fixtures.
If you or a family member believe you received an inaccurate blood lead test result from a LeadCare device between 2013-2017, please visit fbi.gov/MagellanCaseInquiry.
Comments from Investigators
"We allege that these defendants deceived customers and the FDA about the reliability of medical tests that detected lead levels," said U.S. Attorney for Massachusetts Rachael Rollins.
"By doing so, we assert that they endangered the health and lives of incredibly vulnerable victims."
"This office, along with our other law enforcement partners, will vigorously investigate and prosecute those who put corporate profits before patient health," she added.
Head of the New York Field Office for the FDA's Criminal Investigations Fernando McMillan commented, "Individuals and companies whose lead testing devices provide inaccurate results can put the health of all patients, and especially vulnerable children, at significant risk."
"We will continue to pursue and bring to justice those who jeopardize the health of patients and the public," he concluded.
FBI Boston Office director Joseph Bonavolonta said the agency arrested the three former senior executives on Wednesday because "We believe these executives knew about this malfunction for years, but failed to come clean to their customers and the FDA about it in order to boost their company's bottom line."
"The last thing sick children and their parents should have to worry about is whether diagnostic tests and devices live up to their manufacturer's claims," he added.
"This case should make it crystal clear to all companies that do business in Massachusetts, healthcare or otherwise, that they will be brought to justice for misleading consumers with false promises about their products."
Comment from Magellan owner Meridian Bioscience
Meridian noted in a statement that the company and its subsidiaries are not defendants in the case against the former Magellan executives.
"Meridian and Magellan have cooperated extensively with federal authorities in the investigation that led to these charges, and we have been and will continue to engage in resolution discussions with the Department of Justice," the company wrote.
"We have previously noted that we expect a loss to be probable in connection with the resolution, and we have reserved, as of calendar year-end 2022, an amount we believe to be a reasonable estimate of such loss."
All of Meridian's current LeadCare products are cleared by the FDA and are still available for clinical use, the company added.
"Meridian intends to continue to cooperate with the Department of Justice with respect to its investigation."
The SouthCoast's Most Memorable White-Collar Crimes
On the SouthCoast, it's not always drug dealing or catalytic converter thefts. White-collar crimes like fraud, embezzlement, wage theft, and bribery can cost hundreds of thousands, or even millions, of dollars. These locals thought they hit the jackpot....until they were caught. Here are some of the biggest or most memorable recent cases of people siphoning money from places they shouldn't.
States Ranked by Gun Death Rates
Gun death rates per 100,000 are high in the U.S., and getting higher. Here's a list of states ranked by firearm safety, from lowest death rates to highest. Data for 2021 is from the CDC via
Violence Policy Center
.
More From WFHN-FM/FUN 107