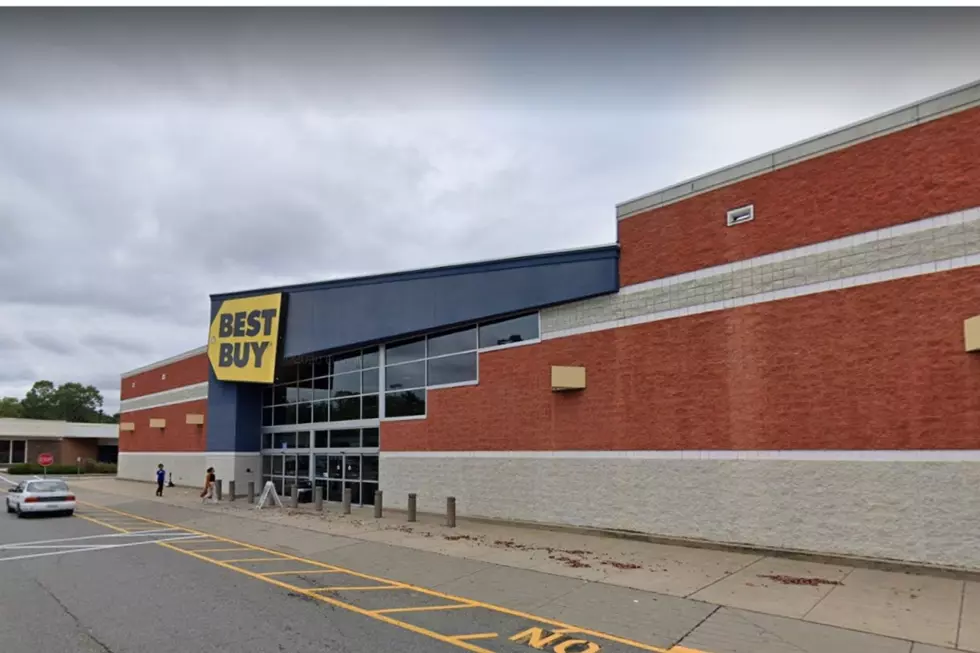 Best Buy Closes Brockton Store, More Layoffs and Closures Expected
Google Maps
Best Buy has been a pandemic winner, so why has the electronics kingpin announced that they are getting set to close dozens of stores over the next few years?
In addition to closing down five stores in February – including the one in Brockton – Best Buy has laid off 5,000 (mostly) full-timers. Unfortunately, it seems that this is just the start of what's to come.
Americans should gear up for many more closings in the coming years. According to CNN Business, Best Buy closed 20 of its big-box stores in each of the past two years and expects to close a higher number in the next three years, when 450 store leases coming up for renewal.
Ironically, the reason why Best Buy is slashing employees and closing locations like Brockton is that they are a victim of their own success. While Best Buy performed well in 2020, a vast majority of its growth, according to People Magazine, is a result of an 89 percent spike in online sales from November through January compared to the same time last year.
It makes sense. The year 2020 was all about people staying home, playing video games, watching Netflix, and cooking food. Best Buy sells big-screen TVs, surround sound systems, wireless routers, and kitchen appliances.
The fact that there was a huge growth in Best Buy's online sales should hardly come as a surprise, either. People are more than content to sit at home in their sweatpants and socks, order their Best Buy things, and watch for the delivery driver to drop off the packages in a couple of days.
There is no word yet about how these planned closures across the country will affect Best Buy locations in Dartmouth, Seekonk, Plymouth, or North Attleboro.
If you are a fan of Best Buy stores and would like to see them stick around, our advice is to actually go to the store to make purchases.
Here are 50 of your favorite retail chains that no longer exist.
More From WFHN-FM/FUN 107