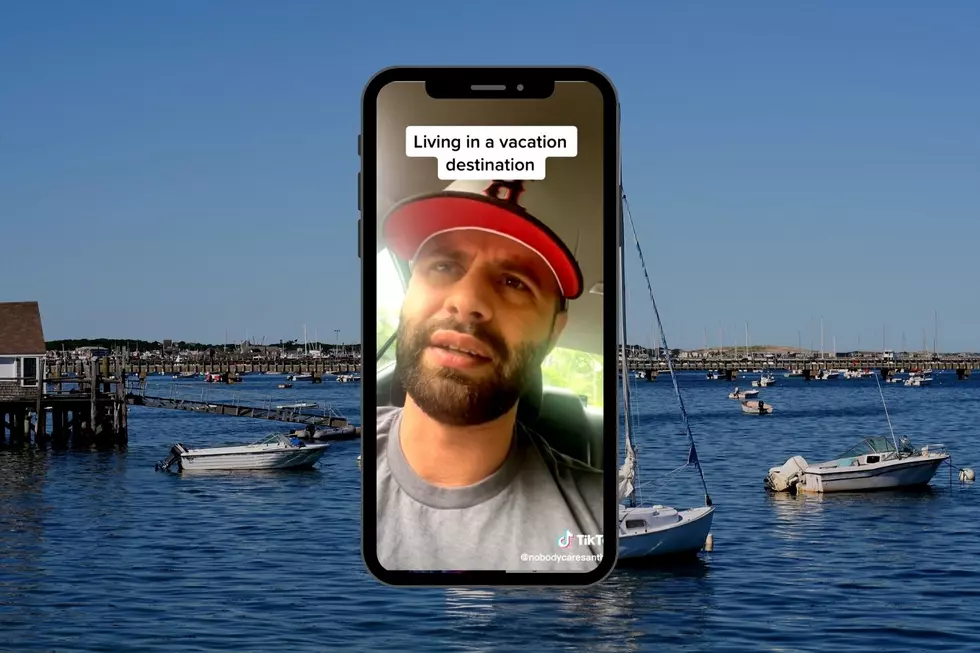 Cape Cod TikToker Perfectly Describes the Pains of Living in a Tourist Town
Anthony Varela/TikTok & Canva
It's a blessing and a curse to live in an area where tourists flock in the warmer months, and if you live on The Cape, you know first-hand just how different the area becomes after Memorial Day.
The sleepy seaside towns come alive with families packing up their cars and traveling over the Bourne or the Sagamore bridges to get a taste of New England at its finest, and it definitely brings some added stress for the locals.
Bridgewater native Anthony Varela has been living on the Cape for just over seven years and has gained a massive following on social media thanks to his relatable humor. His latest TikTok caught my attention because he speaks directly to us, the people who live in a vacation destination.
If you follow him online, you may know him as "nobodycaresanthony." His latest viral video comes from the driver's seat of his car as he maps out what we are all thinking but never say.
"Don't get me wrong, I love to live where people vacation, but there are a couple (of) things that really grind my gears," he said.
In my opinion, he hits the nail on the head with a few of his complaints, such as his lack of phone reception thanks to "the influx of people." And don't even get me started on the bike riders all over the road.
"It's like the Tour de France over here," yells Varela, with his Massachusetts accent loud and proud.
If you find yourself complaining about the "influx" of traffic on the bridges or the long lines at Dunkin', just know that you aren't alone.
Is there anything Varela missed? Check out his video for yourself.
Note: Mature Language
Cape Cod Postcards for Disappointed Tourists
A disappointed Cape Cod tourist's criticisms of Reddit led to us turning his issues into postcards that can be sent out to any would-be tourist.
Epic Cape Cod Inflatable Park Does Not Disappoint
Just a short drive up I-195 is a day of family fun just waiting to happen. The Cape Cod Inflatable Park has added the Wicked Waves Water Park for summer 2022, joining the Lazy River, water inflatables, trapeze setup, ninja warrior obstacle course and arcade already at the West Yarmouth park.
It is staycation fun for the whole family that you just have to see to believe.
More From WFHN-FM/FUN 107