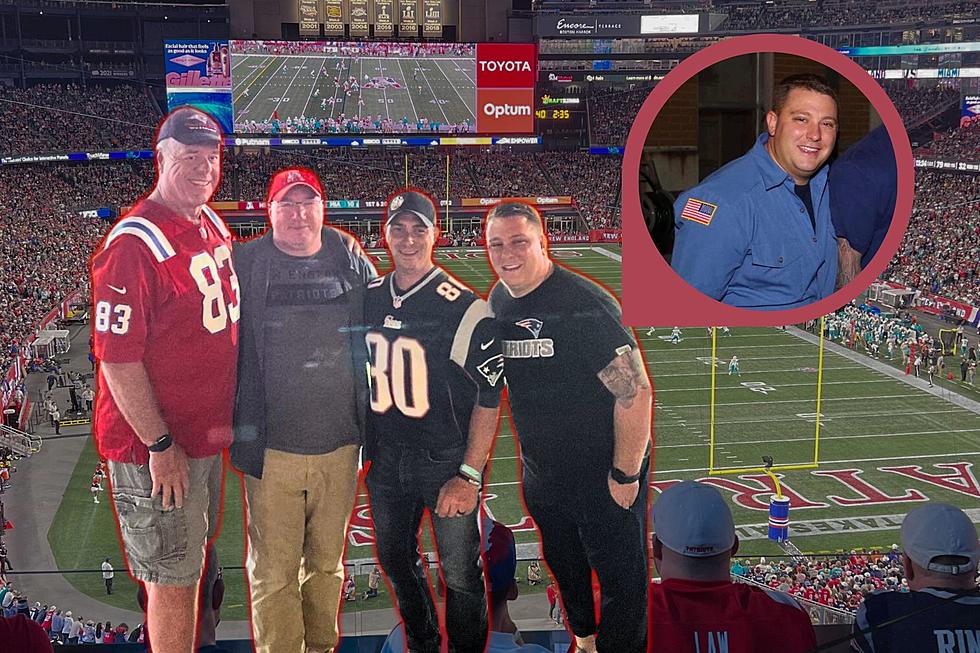 Off-Duty Johnston Firefighter Saves a Fan's Life at Patriots Game
Anthony Colella
On Sunday night, the New England Patriots faced off against the Miami Dolphins at Gillette Stadium, and before the action began on the field, a Johnston firefighter was busy saving the life of a fan suffering from a cardiac event.
Thanks to the quick thinking of Anthony Colella and a few other firefighters, this story has a happy ending.
Colella was enjoying his second game ever in Foxboro when he noticed a commotion behind him.
"I looked over my left shoulder and I saw a bunch of commotion, a bunch of cops running…I realized there was a man on the ground, and the condition didn't look too good," he said.
As a firefighter, Colella's first instinct was to run towards the danger, and when he got to the gentleman's side, he realized the man was suffering from cardiac arrest.
"I felt for a pulse and realized the person wasn't breathing," he said. "We started manual compression right away and performed CPR for a good five to ten minutes until EMS arrived."
When EMS arrived, the man was conscious, alert, and talking.
"I was just in the right place at the right time," said Colella. "It's an instinct we have (as firefighters) to help. At the snap of a finger, we're right there, it's what we do."
Colella's coworker and friend, as well a Massachusetts firefighter, helped with saving the man's life, and they all pray for a speedy recovery for the man they helped.
Firefighters will not always be in the right place at the right time, and if someone finds themselves near a life threatening situation, Colella encourages everyone to speak up and ask for help.
"It doesn't matter where you are, don't be afraid to start yelling for help," he said, as he added the importance of being CPR certified.
"There are so many classes all over New England that teach basic first aid and CPR, it's a very easy course and it's something that I would recommend for anybody."
The Pats may have lost, but at least there was one victory in the stands at Gillette Stadium.
20 Celebrities Who Love the New England Patriots As Much As You
Patriots Nation is strong with or without Tom Brady and these celebrities count themselves among the those who love New England's football team.
SouthCoast's Best-Looking Police Cruisers
Check out these police cruisers from throughout the SouthCoast. Rochester may have been crowned No. 1, but it had some stiff competition.
More From WFHN-FM/FUN 107