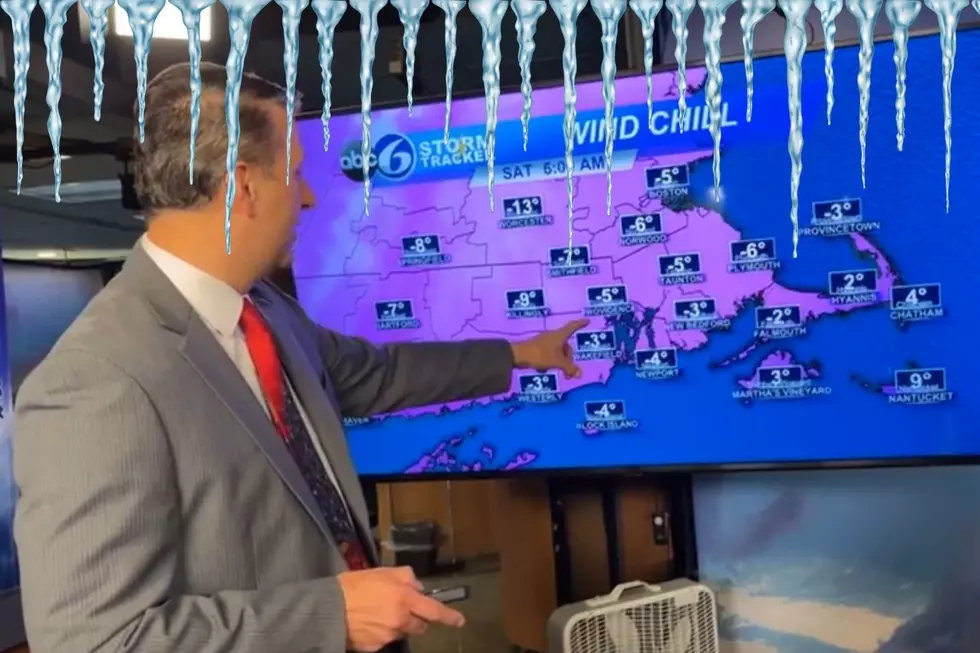 Arctic Blast About to Bring a Christmas Weekend Flash-Freeze to the SouthCoast
ABC 6 Meteoroligst Nick Morganelli
Winter is officially here on the SouthCoast and temperatures are about to plummet significantly.
Michael and Maddie spoke with ABC6 meteorologist Nick Morganelli about, first and foremost, Friday's wind and rain. As if coastal flooding and power outages weren't enough, Morganelli warned us of an arctic blast that could result in some serious flash-freezing across the SouthCoast and Rhode Island.
Throughout the day you can expect dangerous winds gusting upwards of 60 mph (possibly higher at the immediate shore and on Nantucket and Martha's Vineyard), but 20 to 40 mph for the most part. Tree damage could cause some power lines to disconnect.
It's important have a generator or wood stove for heat because once the cold moves in and the power goes out, low temperatures could become dangerous.
Morganelli predicts the arctic blast will arrive Friday evening with a sharp temperature drop and increasing wind chill factor. We're looking at 32 degrees by early evening (feels like teens) and around 20 degrees by midnight. However, the wind chill will drop the overall temperature to single digits.
With the temperature drop, we can expect flash-freezing across the region beginning Friday night. Morganelli said travel could be treacherous on roads and walkways.
For Christmas weekend, commuters are advised to bundle up.
"Christmas Eve services and activities will have to deal with a 'feel-like' temperature near zero degrees," Morganelli said. "Keep in mind that some outdoor activities may be canceled/rescheduled/moved indoors for Christmas Eve."
Finally, Christmas Day is shaping up to be a typical December day with no issues other than a cold start.
These SouthCoast Coffee Shops Will Serve You Christmas Day
Even on Christmas morning you need your coffee fix. These SouthCoast coffee shops will still be open so you can still stick to your morning routine.
Light Up SouthCoast 2022
Get in the holiday spirit by checking out the amazing holiday displays of your friends and neighbors.
More From WFHN-FM/FUN 107