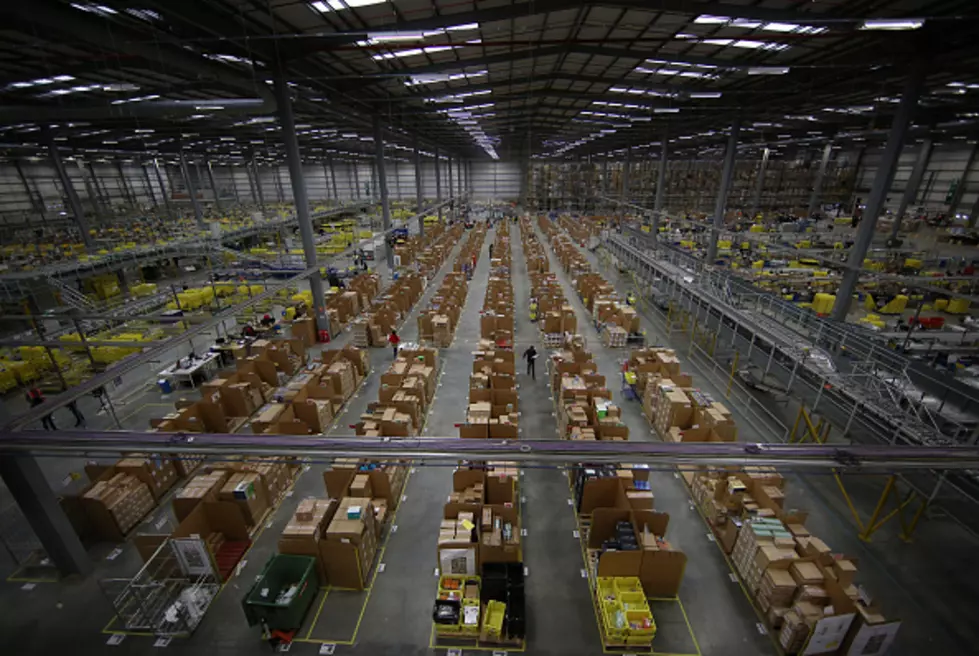 Amazon Looking to Hire to Keep up With Orders
Getty Images
More and more places are closing everyday amid COVID-19 concerns and many Americans are worried about not working. Now Amazon could be here to help.
Many people are going to be suffering financially with the business closures and social distancing being enforced by officials.
But just because stores are closing, doesn't mean people aren't shopping.
Amazon has seen such a surge in orders in the last week that they are now looking to hire about 100,000 people across the country and even give current employees a temporary $2 an hour raise.
That raise would go for warehouse workers, delivery people and those associated with the Whole Foods grocery store partnership and would be in effect until April.
Very good news for those concerned about making ends meet. Someone is in fact still hiring. And immediately.
Already Amazon Prime members are being told the normal two-day guaranteed delivery could take longer (and likely will take longer) on most things.
Plus lots of items are currently sold out and warehouses will need to be restocked as quickly as possible.
So if you need the work right now, look to Amazon.
No word on exactly which locations are hiring, but from the sounds of things I'd say everywhere there is an Amazon location they are going to need employees.
A quick Google search gave us plenty of job listing for the fulfillment center in Freetown.
And reviews about working for Amazon are pretty great.
So if you know you need to find work fast, apply now to Amazon. It could be the short-term paycheck you need.
Enter your number to get our free mobile app
More From WFHN-FM/FUN 107