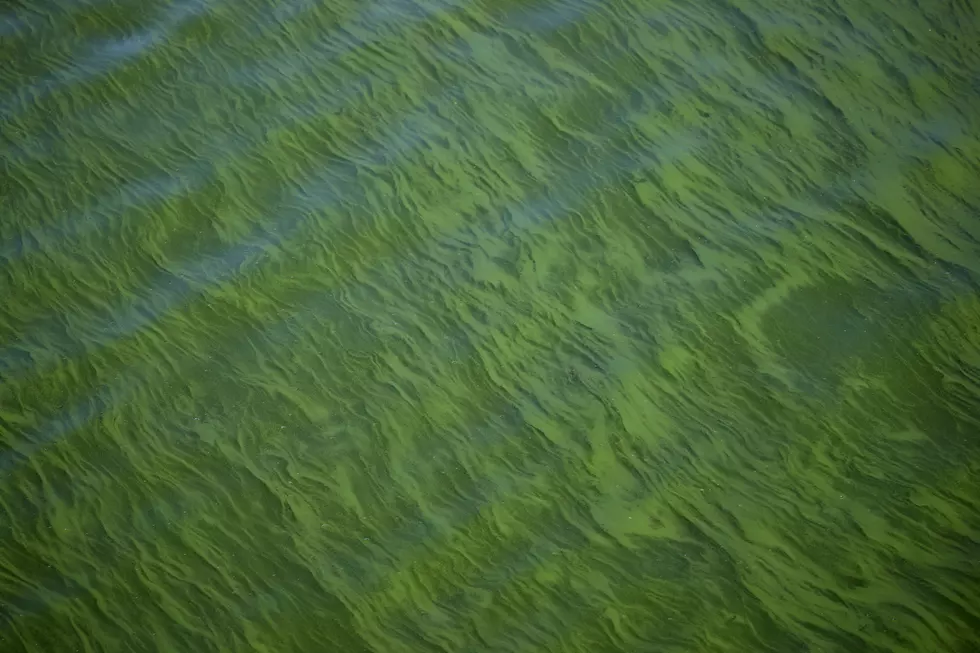 Rhode Island Officials Warn Newport Pond Potentially Teeming with Toxins
Justin Sullivan/Getty Images
The Rhode Island Department of Health (RIDOH) and the Rhode Island Department of Environmental Management (RIDEM) are warning the public about dangerous blue-green algae blooms in Newport.
Almy Pond near Ocean Avenue and many Newport mansions is potentially teeming with toxins after a harmful blue-green algae bloom was discovered on the water. The bloom known as cyanobacteria can produce toxins that can be dangerous to both people and animals.
RIDEM is warning the public to avoid boating, kayaking or fishing at Almy Pond until the bloom goes away or can be treated. They also say people should make sure to keep their pets out of the water.
For both people and animals, coming into contact with the cyanobacteria can be extremely harmful. According to the Centers for Disease Control and Prevention you don't actually have to touch the toxin to be affected. Breathing in toxins can make you or your pet sick as well.
Common symptoms of cyanobacteria exposure can include
Irritation of skin, nose, eyes, and/or throat
Stomachache
Diarrhea
Vomiting/Nausea
Dizziness (rare)
Headache (rare)
Fever (rare)
Liver damage (rare)
Nervous system damage (rare)
In pets, owners should look for lethargic behavior, loss of appetite, vomiting or diarrhea.
RIDEM urges anyone who comes in contact with the waters of Almy Pond to shower immediately and wash their clothes. Pets should be washed right away as well and given fresh drinking water. Anyone who feels they have cyanobacteria symptoms should contact their health care providers, and veterinarians should be contacted for any potentially sick pets.
Almy Pond is currently the closest body of water affected by blue-green algae. Massachusetts environmental officials say Mares Pond in Falmouth as well as Cooks Pond and Scokes Pond in Plymouth have also had reported cyanobacteria blooms.
Affected ponds and lakes will have a bright green coloration on the surface which can appear thicker at the shorelines. Rhode Island officials say it is possible for more bodies of water to become contaminated and those walking the shoreline or boating the waters should be aware of their surroundings.
Skip the Pond and Hit the Pool at These Swim Spots For Rent
Swimply.com is a website that allows residents to list their private pools as available to rent by the hour for those who want to cool off this summer. Here is a complete list of the locations we found in Massachusetts and Rhode Island.
More From WFHN-FM/FUN 107