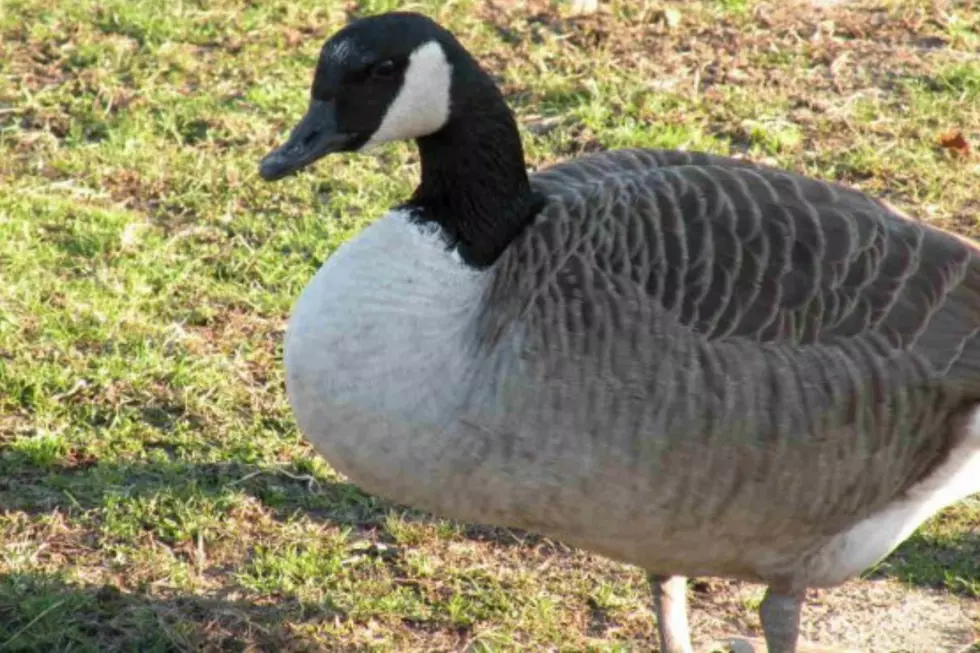 Alderbrook Farm's Famous Goose Passes Away
Photo Courtesy of Alderbrook Farm
Sadly, it's a little quieter on Alderbrook Farm today.
Around 7 p.m. on Thursday, October 4, an update was posted on Alderbrook Farm's Facebook page in regards to the passing of their beloved mascot, "Rocky" the Canadian Goose.
On the farm, Rocky was known as the protector, the guardian, the watchdog. He was well known by many who have visited the farmstead. Alderbrook commented on the photo below with following message:
"We lost our Rock to Mother Nature. He will be missed by many. May he be a bigger protector on the other side! RIP Rock...guard the gates above!" -Alderbrook Farm
Rocky was no ordinary goose. He was fierce, but he loved his farm-mates. Photos of him and his best friend Momma the donkey are not uncommon. They are often seen together and got along just fine.
Now, if you've been one of the fortunate ones to have visited Alderbrook, it's not a secret that Rocky was a bit, well, feisty. He would tend to nip at ankles and feet at those passing by, but hey, it's in his nature. We all know how mean geese can get.
To the Alderbrook Farm, we the community, send our deepest condolences to your staff and caretakers. May Rocky rest easy up in goose heaven, forever watching over your land.