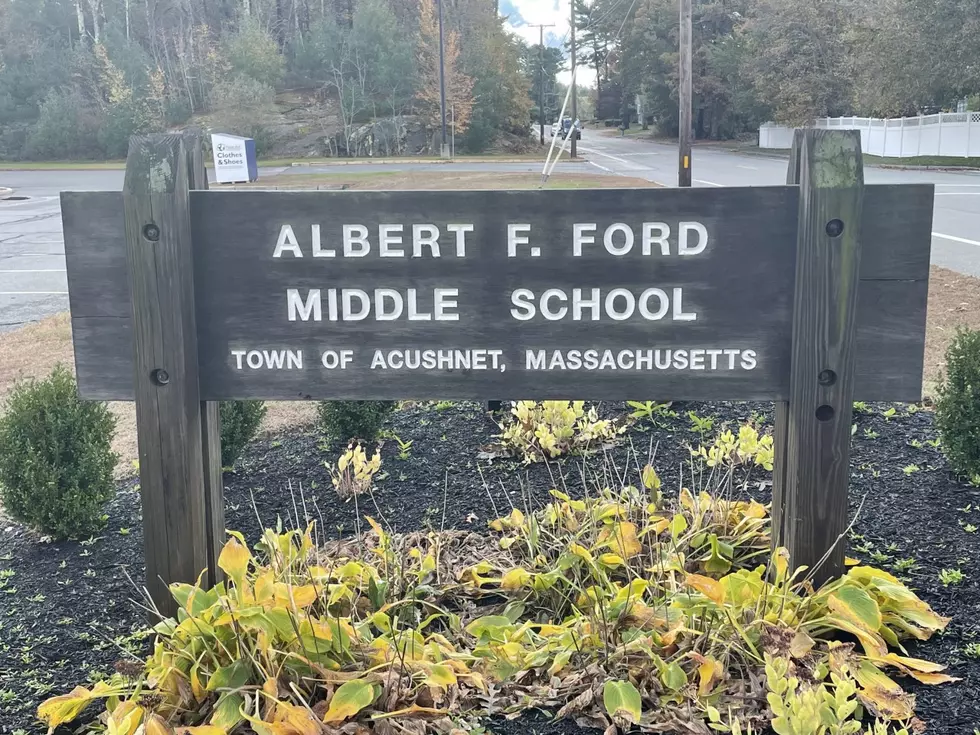 Acushnet Substitute Teacher Under Investigation for Middle School Incident
Kenneth Matias/Townsquare Media
ACUSHNET — A substitute gym teacher at Ford Middle School in Acushnet is the subject of an investigation after a May 13 incident allegedly involving "physical contact" between the teacher and several students.
That's according to a May 13 letter from Assistant Principal Kyle Gallivan addressed to middle school families notifying them of the Friday morning incident.
"We are looking into the incident and following all necessary procedures at this time," the letter reads.
"We have contacted the families of the students involved," it continues. "We wanted to make you aware in case your child mentions this to you."
Families with questions about the matter are asked to contact Gallivan directly.
One parent, who asked to remain anonymous, said that her 12-year-old son was one of the students involved.
She said her son and a couple of others were allegedly "slammed against the wall" by the teacher during a 6th grade gym class, although these details could not be confirmed by WBSM News.
The student was later sent to the nurse's office so he could be checked for bruises or injuries, according to the parent. She said he appears to be unharmed.
But she said he told her his back hurt, and he felt "extremely uncomfortable" returning to school today.
When school officials called on Friday, she said, "I was beyond upset," noting that the school has not disclosed the name of the substitute teacher involved.
The parent said the incident has been reported to police.
She added that if school officials don't press charges against the teacher, the families will.
Gallivan declined to comment, as did Acushnet Schools Superintendent Dr. Paula Bailey, who said that the district does not comment on personnel matters.
Acushnet Police stated that the appropriate agencies have been notified, and added that the matter is under investigation, but did not disclose any further details.
Never-Before-Seen Photos of the Construction of Acushnet's 9/11 Memorial
In 2011, the Acushnet Fire Department and its residents created a stunning memorial to commemorate 9/11 forever. Chief Kevin Gallagher shares the story of how a steel beam from the World Trade Center found a home in front of his fire station.
SouthCoast's 10 Most Expensive Gas Stations
In a snapshot of gas prices on the SouthCoast, here are the 10 most expensive places to buy gas.
More From WFHN-FM/FUN 107