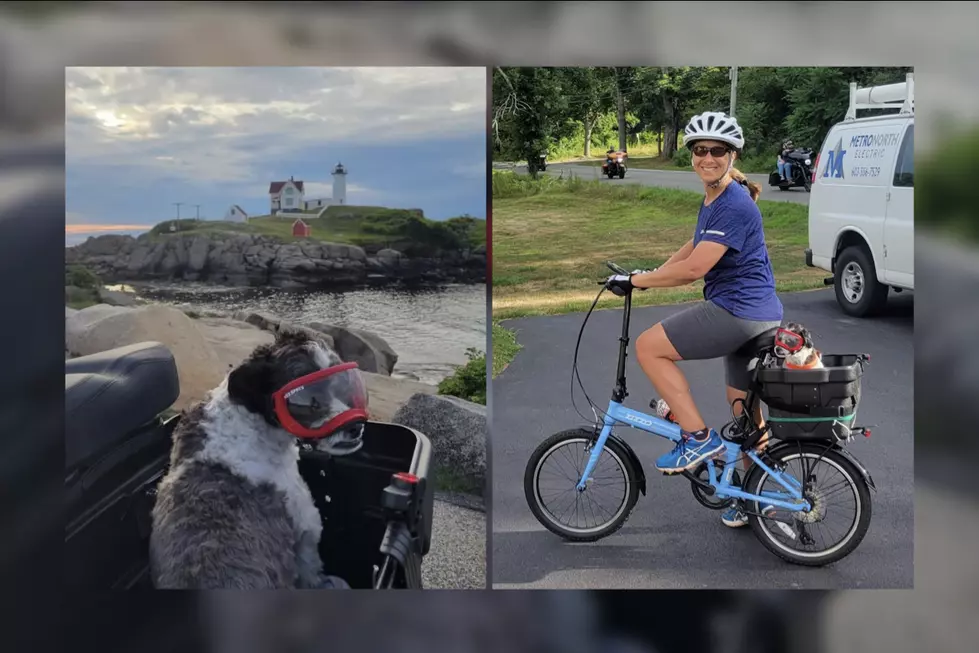 Cute Acushnet Duo Ready to Roll for the Buzzards Bay Watershed Ride
On Oct. 2, hundreds of cyclists will head to the shoreline to participate in the 16th annual Buzzards Bay Watershed Ride to raise money and awareness for clean water.
The SouthCoast is home to a beautiful, coastal landscape, and the Buzzards Bay Watershed Ride aims to keep it that way.
Location of the Ride
Cyclists of all ages and skill levels will ride through every coastal community that touches the bay by completing a 100-, 75- or 35-mile route across the watershed. According to the website, the 100-mile route begins at Sakonnet Point in Little Compton, the 75-mile route begins at Horseneck Beach in Westport, and the 35-mile route begins at Eastover Farm in Rochester.
All routes end together at a finish line celebration in Woods Hole overlooking Buzzards Bay.
Why People Ride
Over the last 15 years, riders have raised over a million dollars to fight pollution, permanently protect natural areas, harness the power of science, and increase access to the outdoors for all people.
Kelly Burishkin of Acushnet is thrilled to participate in her first watershed ride with her cute companion, Luki.
"I'll be doing my part by joining hundreds of others in cycling around the bay," she said.
She hopes to raise at least $300 for the coalition's conservation, research, advocacy and education work.
Kelly & Luki Take On Biking for a Cause
While Burishkin resides in Acushnet, she frequently takes advantage of the Buzzards Bay watershed. From kayaking in the summertime to taking walks on the beach with Luki in the winters, Burishkin's appreciation for the watershed led her and her four-legged friend to give back and participate.
Luki has been joining Burishkin for bike rides since he was a puppy, and they certainly turn heads during their travels.
"It stops people in their tracks when they see us get off the bike and I take his goggles off," laughed Burishkin. "He doesn't jump out or anything, he just loves to be a part of the ride."
Kelly & Luki's Mission
Burishkin hopes that people's love of Luki will turn heads for the right reasons and encourage people to learn more about the watershed and give back to its preservation.
"I enjoy what Buzzards Bay has to offer," she said. "For someone like me, it's such a blessing to have access to it. You don't have to live right on it to appreciate it."
And you don't have to live right on the watershed to benefit from it.
Check out the Buzzards Bay Watershed Ride's website to learn more and cheer on the cyclists from 3 to 6 pm at the finish line on October 2nd.
Explore Land and Sea at Bristol's Audubon Nature Center and Aquarium
Need a day of hiking, biking and seeing a 33-foot North Atlantic Right Whale replica? Then you need to head to the Rhode Island Audubon Nature Center and Aquarium in Bristol.
You can hike through various habitats, enjoy a peaceful pondside picnic and even enjoy an interactive aquarium full of native fish and sea creatures.
Fun for the whole family can be found at this hidden gem of Rhode Island.
More From WFHN-FM/FUN 107